Insider Secrets to Self-Publishing Success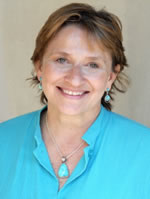 Donna Baier Stein
If you've ever dreamed of being a successful author …
If you'd love to turn your passion for writing into satisfaction & profit …
If you dream of joining the ranks of self-published success stories like E.L. James and Stephanie Meyers …
I've got an encouraging story to share!
Last year, I attended an awards dinner for the Independent Book Awards. I sat next to a man who's a detective for the New York Police Department, husband, and father of one.
And Ben has made nearly $150,000 by selling 75,000 copies of the three novels he's published in the last three years!
I admit, I was shocked when I first heard his story. Impressed. And curious. I hadn't met anyone with this kind of amazing self-publishing success before.
Because of his full-time job and family, Ben doesn't have a lot of free time to spare. But talking with him, I quickly saw the passion and commitment that led him to write, publish, and sell all those books.
Ben's by no means the only self-publishing success story out there, either.
There's the author of Fifty Shades of Grey Erika Leonard (E.L. James). Amanda Hocking, a young writer of paranormal romance who wrote novels in her spare time and has earned more than $2 million dollars in sales. And John Locke, the first self-published author to sell over a million books on Amazon.
Another inspiring story is that of Amazon bestseller Michael J. Sullivan, who started out writing a fantasy series for his dyslexic daughter and failed repeatedly to get an agent for the books he was writing.
Lo and behold, when he decided to take the self-publishing route, he found himself making $45,000-$55,000 a month during one exciting year!
Sure, luck has played a role in these awesome success stories.
But Ben, and I'm sure the other authors I've mentioned, will be the first to tell you that there are other factors, too — things that are in your control, that can help you reach your dream of being a successful published novelist more easily than you ever thought possible.
The fact is, there are more and more people making money from their self-published books these days. And as Ben notes, "It's all about having a strategy."
With the right strategy, this time next year, you could be one of those success stories thanks to three important truths:
Truth #1
Your love for writing is a call worth listening to. Not everyone has that passion. If you do, heed the call … you've got something to say.
Truth #2
You can find ways to make money in today's publishing environment even if you don't land a multi-million dollar deal with a top agent.
Truth #3
The way the publishing industry is set up today has increased your chances of being a successful published novelist many times over!
If you'd like to learn more about the breakthrough strategies involved in writing, publishing, and marketing your first novel, keep an eye out for my next article.
Your first step is coming up with a Blockbuster Idea. And I've got tips to help you make that happen!

The Professional Writers' Alliance
At last, a professional organization that caters to the needs of direct-response industry writers. Find out how membership can change the course of your career. Learn More »

Published: January 18, 2016