Removing Obstacles for Writing Your Own Book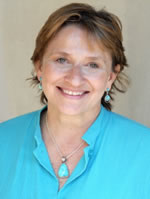 Donna Baier Stein
"I want to write a novel but I can't even get past the first obstacle — I have nothing to write about!"
Balderdash!
My guess is that if you've got the urge to write a book, your brain is teeming with ideas you could write about!
Sometimes, all it takes is looking close to home to come up with a novel idea that's worth pursuing.
The obstacle really isn't coming up with something cool to write about — it's sorting through all the possibilities that exist to find the best idea for you to write about.
Sometimes we think Famous Authors are better than you and me. That they have special members-only access to a never-ending well of creativity that we're not privy to.
But really, nothing could be further from the truth.
So many of the great books you've read had their seeds in the authors' own lives:
Mary Shelley wrote Frankenstein after a dream she had one night about a scientist creating life but ultimately being dismayed about his own creation. She was 18 years old when she began writing the story.
Mark Twain based the main character in The Adventures of Huckleberry Finn on one of his own childhood playmates.
And you know the movie The Help? Author Kathryn Stockett wrote the novel on which that movie is based after listening to stories told by her sister-in-law's African-American maid.
I personally think these anecdotes are encouraging. They tell us that if we pay attention to what's going on in our own lives, we're bound to find material worth writing about.
So don't think for a moment that Famous Authors have some magical secret source of creativity you're not allowed to access.
They simply pay attention to the ideas that come to them … and you can easily learn to do that, too!
Here's a clue to making your idea-generating phase go smoothly:
Don't get hung up looking for the perfect idea.
As a good friend used to tell me, "The perfect is the enemy of the good." Do some freestyle brainstorming. Write down a few ideas you have for a novel. Just a few words or a single sentence. Don't reject any idea at this early brainstorming stage!
When you start brainstorming, you'll realize that novel ideas are everywhere!
Maybe you read an interesting crime story in the morning newspaper. Or overhead a fascinating conversation in the checkout line at the grocery store. Maybe you've been obsessed thinking about an old love. Or daydreaming about an exciting future on your morning commute.
You see, there are so many ideas swirling around us all the time that our biggest challenge is recognizing and running with the good ones.
So once you've come up with a few possible ideas for your book, here are three tips for evaluating whether or not your idea is a good one for a novel:
Make sure the idea is interesting to YOU. You're the one who'll be spending time with it as you write.
Make sure there's something about the idea that will appeal to others as well.
Make sure you can bring a unique twist to the idea.
Some experts claim there are really only seven basic plots used in storytelling. The trick for you as a new author is to put your own unique spin on one of these plots.
Just like West Side Story was inspired by Romeo and Juliet!
So if you really can't think of anything in your own life worth writing about, think about a story you love. Move it into modern times or switch the genres of the main characters. All it takes is tweaking a few elements from a tried-and-true plot, and you're off and running on your very own new novel!

The Professional Writers' Alliance
At last, a professional organization that caters to the needs of direct-response industry writers. Find out how membership can change the course of your career. Learn More »

Published: January 19, 2016