Top Copywriter Shares Secrets for Getting Clients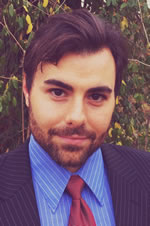 Joshua Ford
I was more than excited when asked to share Bob's secrets with you. As you'll soon learn, these tips will help you get more clients, better manage them, and ultimately "wow them" with your copywriting services.
The truth is most copywriters make the mistake of turning off their marketing because they are so busy with the clients they already have.
Then, once they finish those projects and things wind down, they find themselves frantically running around to find new clients.
They often have to go for a stretch of time without any clients and, more importantly, no money coming in.
So they crank up the marketing until they fill their pipeline and repeat the client/income yo-yo process all over again. You've probably gone through this cycle yourself.
Bob says one of the ways to breakout of this cycle is to shoot for twice the number of leads you can actually take on.
It's better to keep your marketing and self-promotion efforts running even when you're booked. This way you can maintain a steady stream of income at all times.
Plus there's another benefit to having 2x the number of leads you can handle:
You Get To Be Selective
Imagine you're communicating with a potential client …
As the conversation progresses you get the feeling it's not a good fit.
How good would it feel to be able to pass without worrying you're losing income as a result? You aren't worried because you know there's another client in the pipeline right behind that one.
This is another major benefit to having more leads that you can take. You get to be more selective when choosing which clients and projects to take.
Only Do Projects You Enjoy
When you are struggling to get clients you may have to take on projects you don't like. After all, the bills don't stop just because your income does.
Always marketing for new clients and keeping your client pipeline full will allow you to only work on projects that you like. Another benefit to having more leads than you can handle is removing "neediness".
If a client can tell you need the work they will see it as a sign of neediness. When a client perceives you as "being needy" it makes them nervous and skeptical. It hurts your chance of landing the client.
So, these are some key reasons you want to keep your "lead pipeline" at twice the amount you can take on.
So … whatcha think? Tell me your thoughts in the comment section below.
Tomorrow I'll reveal another "client-getting" secret to help you grow your freelance copywriting business.

The Professional Writers' Alliance
At last, a professional organization that caters to the needs of direct-response industry writers. Find out how membership can change the course of your career. Learn More »

Published: January 25, 2016