Why Persuasive Writing is the Ultimate Form of Communication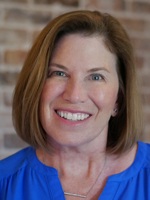 Katie Yeakle
I hope you're enjoying this week's issues of The Writer's Life, edited by yours truly, Katie Yeakle.
Today, I'd like to do something a bit out of the ordinary …
I'd like to share with you part of a memo I sent to the AWAI team a few years back. I had just re-read Dale Carnegie's How to Win Friends and Influence People and was inspired by the power, honesty, and simplicity of his message.
The reason I'd like you to read it is because it speaks to how all of us here at AWAI feel about you and what you can accomplish.
Plus, there are some great lessons here for all persuasive writers!
TO: AWAI TEAM
FROM: Katie
RE: Lessons from How to Win Friends and Influence People
Dale reinforces the importance of what he's teaching and the impact it can have on your life … all the while pointing out that your success is ultimately up to you. An example:
"If you want to get real, lasting benefit out of this book, don't imagine that skimming through it once will suffice. After reading it thoroughly, you ought to spend a few hours reviewing it every month. Keep it on your desk in front of you every day. Glance at it often. Keep constantly impressing yourself with the rich possibilities for improvement that still lie in the offing."
He's clear about the fact that there's work involved … but the work is worthwhile … and the results are worth it. Two examples:
"Remember that the use of these principles can be made habitual only by a constant and vigorous campaign of review and application. There is no other way."

"Learning is an active process. We learn by doing. So, if you desire to master the principles you are studying in this book, do something about them. Apply these rules at every opportunity. If you don't, you will forget them quickly. Only knowledge that is used sticks in your mind."

"You are attempting to form new habits. Ah yes, you are attempting a new way of life. That will require time and persistence and daily application."
In an added chapter at the end, Lowell Thomas says: "Dale Carnegie would tell you that he made a living all these years, not by teaching public speaking – that was incidental. His main job was to help people conquer their fears and develop courage."
That's our main job too. Plus, I would add … introducing people to opportunities to live richer lives.
A few of Dale's ideas that we can incorporate in our programs and our dealings with our members and each other:
"There is only one way under high heaven to get anybody to do anything … And that is by making the other person want to do it."
" … the deepest urge in human nature is 'the desire to be important' … 'the craving to be appreciated.'"
"I consider my ability to arouse enthusiasm among my people," said Charles Schwab, "the greatest asset I possess, and the way to develop the best that is in a person is by appreciation and encouragement."
"Try leaving a friendly trail of little sparks of gratitude on your daily trips."
" … the only way on earth to influence other people is to talk about what they want and show them how to get it."
Quoting Henry Ford: "If there is any one secret of success, it lies in the ability to get the other person's point of view and see things from that person's angle as well as from your own."
Quoting a performer: "I am grateful because these people come to see me. They make it possible for me to make my living in a very agreeable way. I'm going to give them the very best I possibly can."
"If we want to make friends, let's put ourselves out to do things for other people – things that require time, energy, unselfishness and thoughtfulness."
Chinese proverb: "A man without a smiling face must not open shop."
"Your smile is a messenger of your good will. Your smile brightens the lives of all who see it. To someone who has seen a dozen people frown, scowl or turn their faces away, your smile is like the sun breaking through the clouds. Especially when that someone is under pressure from his bosses, his customers, his teachers, parents or children, a smile can help him realize that all is not hopeless … that there is joy in the world."
It's all about listening to the other person.
"The unvarnished truth is that almost all the people you meet feel themselves superior to you in some way, and a sure way to their hearts is to let them realize in some subtle way that you recognize their importance, and recognize it sincerely."
Advice Dale received after correcting someone publicly at a dinner party: "Why prove to a man he is wrong? Is that going to make him like you? Why not let him save his face? He didn't ask for your opinion. He didn't want it. Why argue with him? Always avoid the acute angle."
"Nine times out of ten, an argument ends with each of the contestants more firmly convinced than ever that he is absolutely right."
"Suppose you triumph over the other man and shoot his argument full of holes and prove that he is non compos mentis. Then what? You will feel fine. But what about him? You have made him feel inferior. You have hurt his pride. He will resent your triumph. And – a man convinced against his will, is of the same opinion still."
"In talking with other people, don't begin by discussing the things on which you differ. Begin by emphasizing – and keep on emphasizing – the things on which you agree. Keep emphasizing, if possible, that you are both striving for the same end and that your only difference is one of method and not of purpose."
Appeal to nobler motives.
Merely stating a truth isn't enough. The truth has to be made vivid, interesting, dramatic.
Quoting Charles Schwab: people get things done because they want to excel. "The desire to excel! The challenge! Throwing down the gauntlet! An infallible way of appealing to people of spirit."
"That is what every successful person loves: the game. The chance for self-expression. The chance to prove his or her worth, to excel, to win."
"Be liberal with your encouragement, make the thing seem easy to do, let the other person know that you have faith in his ability to do it, that he has an undeveloped flair for it – and he will practice until the dawn comes in the window in order to excel."
There are many more gems in this little book.
For now, let's think about how we can apply the above to improve our members' experiences with AWAI.
Next time you sit down to write anything … a sales letter, a business memo, a note to a friend … I hope you'll keep Dale's advice in mind. It's the core of persuasive writing, which is the surest path to the writer's life.
If you'd like to comment on this issue or ask me any questions, please add it to the comment section below.
Tune in tomorrow. I'm going to give you my four tips for living a life of freedom and independence as a well-paid, in-demand writer.

The Professional Writers' Alliance
At last, a professional organization that caters to the needs of direct-response industry writers. Find out how membership can change the course of your career. Learn More »

Published: January 7, 2016