Discovering the Book I've Always Wanted to Write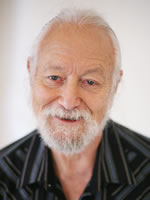 Will Newman
On Monday, I told you about Sarah, a young friend of mine who I'm certain will become a published author.
She'll certainly reach her goal at a younger age than I did. At 13 years old, Sarah's an inspiration for me to finally write my own book, a dream I've had since …
Well, let me back up fifty-five years to tell you about my dream.
I'm not sure what inspired me — or maybe I should say possessed me — when at 12 years old I discovered my passion for writing. I just know I turned to pen and paper when I needed a listener when nobody listened to me. My mother's Christmas gift of a Hermes Rocket portable typewriter fueled my passion.
But by that age, I was entrenched in my professional goal of becoming a scientist. I pursued that goal through college until my career path swerved radically and I became a teacher of severely disabled children.
But all through those years, I kept writing. Poetry. Short stories. Aborted attempts at novels.
A hard realization
Looking back, with the exception of one poem and a couple of short stories, my fiction and poetry were crap.
My last attempt at fiction came twenty years ago when I moved to rural northern California. I tried writing a novel about my town. It stunk, and I knew it did. So I gave up my dream of writing a book.
During that same time, I became a solid copywriter … thanks in large part to the AWAI Accelerated Program. As I continued writing, I got better. Over the next fifteen years I not only wrote successful promotions, I also ghost wrote several books.
Then three years ago, I collaborated with Mark Ford on his book Persuasion. Those experiences pushed me back into my dream of writing a book.
Inspiration from unexpected places
Then Sarah came along. Her passion and persistence inspired me. A little over a year ago, I vowed that it was my time to write my own book.
I knew what it would be. Definitely not fiction. And not about copywriting. You can learn from numerous far more successful copywriters and marketers.
No. I vowed to write about what I call "the best thing I've done in my life professionally."
Big Lessons, Little Teachers is about lessons I learned from my special education students. The first five chapters are in the can … awaiting their second, third, and fourth drafts after I finish the remaining seven chapters.
When I started, I figured I'd knock off a chapter a week. But this project touches too deeply to rush through. So it's taking longer than I'd expected. But I will have my first own book written by the end of this year.
Do I plan on publishing it? Definitely. How and when remains to be seen, but I know what I have to say is worth sharing.
Thanks to copywriting. And particularly thanks to Sarah.
Let me hear from you
Come back on Friday when I tell you two of my favorite books. You might be surprised at the books on the list and some that aren't.
Until then, please take a moment to let us know in the comments below who or what has inspired your quest to claim the writer's life for your own.

Write Your First Novel or Memoir Now!
Donna Baier Stein puts being a published author within your reach. She shows you how to properly write a novel using her simple, 12-step process that takes you from start to finish. Learn More »

Published: February 17, 2016