Fate? Good luck? Providence? You decide …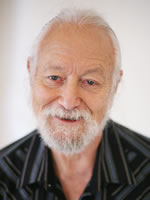 Will Newman
Will Newman here. If we haven't met yet, I'm a working copywriter. I'm also a Circle of Success Master Instructor and I contribute to The Golden Thread and COS Blog e-letters.
When Katie asked me to start contributing more regularly to The Writer's Life, I couldn't believe my luck!
Talking to you through The Writer's Life combines my two top passions: writing and teaching.
Funny, though, how I found these passions … or, rather, how they found me.
Round-about journey to copywriting
My backstory: I started at UC Berkeley 50 years ago with my sights set on becoming a biochemist. I loved the study and worked in a research lab as an undergraduate. The studies and lab work swept me into a graduate program.
I had no idea I'd ever stray from my direction … until I met Linda, the woman who became my wife and mother of our son. Meeting her pricked a hidden discontent I had working in the lab.
I loved the research I pursued, but I sensed something missing.
Linda opened my heart to the reality of people and life beyond the lab. I won't go into the reflection that led me to change careers. But three years later, I was teaching severely disabled children.
Teaching these children is the highlight of my professional life. It was the best, most rewarding thing I've ever done.
Good things don't always last forever
However, the work took a physical toll on me. After 25 years, my back shouted that the time to move on had arrived.
Linda fully supported me in changing careers. But what could I do? I was too far removed from biochemistry to even think about going back. I was set in my teaching ways, so educating "regular-ed kids" didn't appeal to me.
Linda knew I'd had a dream of writing fiction, so she asked, "Why not?" Why not? Because financial success eludes most fiction writers.
But Linda, bless her heart, persisted in encouraging my dream. I remember going to Borders Books. The books on becoming a writer filled one entire wall. My sarcastic side made me comment that the money in writing lay in writing a book about writing.
Fate? Good luck? Providence?
On the verge of abandoning my crazy idea, I spotted a book on the bottom shelf. The book?
Secrets of a Freelance Writer.
Almost 20 years later, I look back on that afternoon at Borders Book almost reverently. Bob Bly and his $10 book changed my life by introducing me to copywriting … the career that's brought me where I am today.
Your take away
Now don't worry. I'm not going to turn The Writer's Life into a memoir. But I wanted to give you a picture of how someone ill-suited to becoming a successful writer – me – started on a career that's provided many rewards … financial and personal.
And if me, why not you?
On Wednesday, I'm going to tell you a bit more about my early years as a copywriter. And the secret that made me a successful one.
One last thing. Over the weeks ahead, I hope to give you insight into essential secrets and strategies for successful writing.
So I have a favor to ask. I want you to tell me what you want us to talk about. You do it by leaving a comment below.
As Katie mentioned, Mindy McHorse, executive editor for Barefoot Writer, will join me in sharing the many ways you can live and enjoy the writer's life. Tomorrow, she reveals a writing secret that's going to improve your writing and impress potential clients.
You'll want to make sure you read her article.

The Professional Writers' Alliance
At last, a professional organization that caters to the needs of direct-response industry writers. Find out how membership can change the course of your career. Learn More »

Published: February 1, 2016