How 5 Minutes a Week Can Guarantee the Writer's Life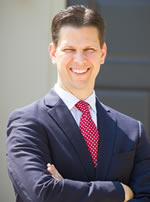 Joshua Boswell
"Hi Cheryl. My name is Joshua Boswell. I'm a freelance writer and I was wondering if you use outside writers in your department?"
"Um … Yes, when things get busy we do. How can I help you?"
"Well, I was hoping to help you! I know you're busy. I have a complete information packet I'd like to send you. It explains who I am, what I do, and will give you some samples of my writing. Ok if I email it over?"
And so began my long business relationship with Sony Media Software.
That was in October of 2005.
Cheryl looked over my info packet and told me she liked what she saw. In fact, she told me she had an immediate project that she'd like to try me out on.
"Can you touch base with me first of November? I'm swamped right now but can give you the details then."
I contacted her in November … nothing. December … nothing. January, February, March, April … NOTHING.
Then, in May …
Bam! We finalized a contract for over $21,000. It took me less than 10 days. After that I did many more projects with Cheryl and made a great deal of money.
Now, just to be clear, in those days I was terrible at following up and closing. My system was new and ineffective.
But, still it was a type of system. And, as you can see, it worked.
Are You Losing All Your Money?
Most writers lose all their money because they don't have a follow up system. They make contact with a potential client, have a nice initial conversation, and then … nothing.
So, they move on to the next prospect and repeat the process of nothingness.
In the end they don't make any money and give up on their writing dreams. It doesn't have to be that way.
If you can implement a follow up system, you can capture projects and profits and live the writer's life.
So, what does an effective follow up system look like?
First: "It's My Job" Mentality
Before you have any logistics in place, you have to establish the firm mentality that success is your job.
When I talk with clients I tell them, "I know it's not your job to get back to me. You already have so much on your plate. Why don't I contact you next Thursday?"
I always put the pressure of the follow up on me. Why? Because I know if I don't do it, it's not likely to happen.
And if the follow up doesn't happen, I don't make any money.
And that's bad … right?! Yes! No money, no writer's life.
Second: Book a Meeting from a Meeting
Back in my Amway days, we used an expression that I loved.
"Book a meeting from a meeting."
That means every time you have any kind of interaction with a potential client, you set up a specific appointment to talk again. I never, ever leave it open-ended if I can help it.
"I'll touch base with you next week" simply does not work.
"I'll talk to you next Thursday at 3pm" drastically raises your odds of success.
Third: The 3-5 Day Rule
I never let more than 3-5 days go by without connecting with potential clients.
The only exception to this is if we arrange something else.
I might suggest a follow up email or call in three days. If they respond, "I'll be gone for the next ten days. How about when I get back?" Then I'll say, "Great. Ten days out is a Wednesday. Let's talk at 10am. I'll call you and send an email reminder before that."
Fourth: Automated Reminders
Your Follow Up system must include the use of technology.
You need to put your follow up events inside of a system that will remind you well before the appointment that it's coming up. It should have a way to track the conversation and notes so you can instantly remember what is going on.
I'm always getting slightly irritating pop-up reminders on my computer and phone telling me to email, call, visit, or whatever clients.
This is vital!
You can't store all of this in your head. You need to set it and forget about it. Your mind needs to be clear to be creative and focused.
Fifth: Persistence
I have a very simple rule for follow up:
"Go until they tell you no."
I don't want to be irritating, but unless they directly and specifically tell me "GO AWAY!!", I'll just happily book a meeting from a meeting and let my system automatically remind me.
And why not? It doesn't cost me any serious time or mental energy. My systems do all the heavy lifting.
The upside is that persistence pays off … massively!
Your assignment for today is to look at how you can implement these five Follow Up points. Make them a habitual part of your life, your conversations, your daily routine.
All of your money is made in follow up … so take some time to get it right.
Tomorrow, we'll tackle the tough topic of failure management.
You're about to discover that there is a VERY painful way to handle failures … and there is a VERY rewarding way to handle them. You get to choose … and tomorrow I'll give you that choice.

The Professional Writers' Alliance
At last, a professional organization that caters to the needs of direct-response industry writers. Find out how membership can change the course of your career. Learn More »

Published: February 25, 2016