How I Scheduled for My Copywriting Success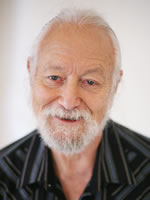 Will Newman
It's great to see you again! Thank you for coming back.
In our last visit on Wednesday, I revealed the foundational secrets behind my success: Studying a systematic training program — The Accelerated Program for Six-Figure Copywriting — based on proven secrets of successful copywriting …
… and following a structured schedule.
When I was learning to be a copywriter — first, working with a mentor while working full time teaching, and second, studying The Accelerated Program — my time was severely tight. To reach my goal of becoming a successful copywriter, I developed a structured schedule you can adapt for yourself.
Here's my 9-step strategy …
1. Look inside yourself . . .
Successful scheduling starts with knowing when you work best. You'll want to schedule around those times of day as much as possible.
2. Gather materials . . .
To make my strategy work, you need:
"Butcher" paper, about 4' by 8'
Index cards
Different colored markers
Yardstick
Space where you can spread everything out
3. Draw your weekly schedule skeleton . . .
Draw eight columns (up and down) on the butcher paper. Fill in days of the week across the top starting in the second column. Draw horizontal lines 3" apart across the paper for times during the day.
Put times in the far left column starting an hour before you wake up. Continue with ½-hour blocks to an hour after you normally go to bed.
It should look something like this:
| | | | | | | | |
| --- | --- | --- | --- | --- | --- | --- | --- |
| | Mon | Tue | Wed | Thu | Fri | Sat | Sun |
| 4-4:30 am | | | | | | | |
| 4:30-5 am | | | | | | | |
| 5-5:30 am | | | | | | | |
4. Start with inflexible times . . .
Write directly on the schedule times you have no control over like your other job, church, dinner prep.
5. Take care of "semi-flexible" activities . . .
Semi-flexible activities are ones that need to be done at particular times but maybe you don't have to do them. Example: If you drive in your child's car pool, that's a semi-flexible time. You can negotiate with car pool members.
Choose a different colored marker. Fill-in semi-flexible activities on index cards. Put these cards where you're currently doing those activities.
6. Take care of your flexible activities . . .
Exercise, housework, laundry are activities you have to do, but you can do almost any time. Fill index cards with these activities using a different color. Place the cards where you normally do them or where you'd like to do them.
7. Plan for relaxation . . .
You must take some time to renew yourself. Pick several times during the week for relaxation. Write something like "free time" on index cards using a different color.
Pick times when you're normally at your lowest work energy in the day for these cards.
8. Stake out your work times . . .
Once you have this first draft schedule, you'll see free spots to commit to writing, studying, researching.
Some of these times won't be during your best work times. This is why you use index cards. Shuffle all the flexible, semi-flexible, and relaxation cards around until you free up as many peak times as possible.
It'd be great to commit 1-1½ hours, everyday. But not everybody can do that. So aim for five hours a week.
Once you have work times set, write them directly on your schedule. These are inflexible work/study times.
9. The final steps …
Hang your success schedule where you — and your family — can see it. Explain to your family how your work/study times are inflexible. Then stick to it.
What do you think of this schedule strategy? Do you have one that works for you? You can let us all know by commenting in the comment section below. We'd love to hear from you.

The Accelerated Program for Six-Figure Copywriting
Turn the ability to write a simple sales letter into a successful freelance career. Find out how you can make a six-figure income working from anywhere you want as a direct response copywriter. Learn More »

Published: February 5, 2016