Is the Road to Success the Best Route to the Writer's Life?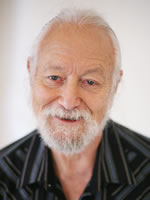 Will Newman
I'm proud to be a Rotarian … and proud to be part of my local Rotary family.
Six months ago, our club started a long-term project to help the kids in our poor community.
When I say "poor," what do I mean?
Well, 90-95% of our children and youth qualify for free and reduced breakfasts, lunches, and afternoon snacks. (The number is so high, every student in town gets free meals.)
As a member of the elementary school board, I'm pleased our students are going home with two and a half nutritious meals in their bellies.
As a member of our Rotary club, I worry — as do other members — how well the children are eating on weekends and holidays.
And that's the project we're building right now: The backpack food program. I won't go into details, but the idea is children in the program go home with a backpack with nutritious, easy-to-prepare breakfast, lunch, and snack foods for the weekends and holidays.
We started (slowly) with a good general plan for what we need to do. One member said, "We're on the road to success with this project."
Then we hit a snag … and the same member who felt we were on the road to success now felt we were hopelessly stuck.
And that's the inspiration for what I'm passing on to you today.
The power . . . and problem . . . of metaphors
When we say things like "on the road to success," we're using a common metaphor about success — a metaphor that sees a journey along a road.
This metaphor is all wrong.
We use metaphors because they help us understand complex situations in simpler terms. We use them because they work. That's the power of metaphors.
When talking about success, it's as if we start out in San Francisco on a drive to New York. Straight line. Few changes of direction.
Seems harmless enough.
But a danger lurks. Metaphors give us a simpler view of reality, but they also shape reality. Talking about success as a journey along a road can lead you to feeling "stuck" when you hit the snag.
A blown-out tire. A burned-out fuel pump. Worn piston rings. These problems stop you in your tracks. They halt forward progress.
Yes, you can get them fixed and start moving forward again, but …
… But all too often feeling stuck in our success journey keeps us from starting again.
A new metaphor for your journey to success . . .
So, when you're pursuing success, you get out of the metaphorical car. Imagine instead that you're making your journey in a reliable small airplane. You know you'll have to stop periodically to refuel, get food, and rest. That's reality.
As you fly, that airplane doesn't fly a straight line from start to destination. Cross winds, updrafts, down drafts, and other unforeseen events push the plane off course.
But your plane keeps moving forward, and it reaches its destination. Why?
The pilot and navigator are constantly making mid-course corrections.
So as simplistic as it sounds, if you're feeling stuck in your success journey, tell yourself you're not stuck. Instead make — and continue to make — mid-course corrections.
Do this, and you will reach your inevitable, undeniable goal of the writer's life.
This metaphor works … but only if you take two steps to keep yourself making those mid-course corrections.
I'll tell you those two steps when I'm back with you on Wednesday.
I'd love to hear your thoughts on how you make mid-course corrections. Let us all know by commenting below.

The Professional Writers' Alliance
At last, a professional organization that caters to the needs of direct-response industry writers. Find out how membership can change the course of your career. Learn More »

Published: February 29, 2016