Learning about the Writer's Life from a 13-Year-Old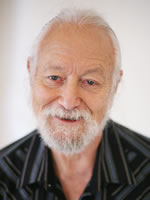 Will Newman
Today I want to introduce you to Sarah, a young friend of mine who attends the elementary school where I volunteer. A passion has gripped this 13-year-old for two years, the same passion I developed when I was also eleven.
Sarah wants to be published.
When I met her last year at the beginning of sixth grade, she'd already started a novel with the goal of being published by the end of the year. When she learned from the classroom teacher that I was a writer, she told me about her goal and asked if I would look at what she'd written.
Willing to risk a lot
I explained when a person her age asks me to comment on their writing, I'm supportive but not very strict. But if she wanted my best review, I would be as strict as I am with adults.
She said, "That's what I want! That's why I asked."
Sarah's first attempt was outstanding … for a 12-, almost 13-year old. We sat together going over her what she'd written, me commenting on the positives and pointing out what she could improve. And why it needed improvement.
While I spoke, I'd look at her frequently, watching for subtle signs my critique bore heavily on her. None. She listened with interest and looked pleased.
When we were done, I asked where this first chapter was going. "That's a big problem," she said. "I don't know." At that point I told her about "plotters" — who carefully plot progress through a book — and "pantsers" — who write by the seat of their pants.
She asked which I was. I explained I didn't write fiction, but I was definitely a plotter in the nonfiction books I'd ghosted and collaborated on.
A dream suspended
A week later, Sarah had a revision of her first chapter along with a second chapter. Her revision delighted me. She had listened to what I'd suggested. Her revision was a significant improvement.
But she informed me she wasn't going to continue writing the book. She decided she would be a plotter and needed to think more seriously about what she would write next.
But Sarah didn't abandon writing. Over the next few months, she had me edit several stories she'd written.
Last week, I got an invitation through Google Docs to edit the first chapter of her next book attempt.
This girl can write. She uses strong, visual verbs. She uses adjectives and adverbs sparingly, but she uses them well. I had very few corrections or suggestions.
And when I saw her the next day, she told me, "I already have the book figured out to the end."
Why Sarah is important to you
Sarah will succeed as a writer. Her skills and imagination will carry her far. But that's not why she will succeed.
She'll succeed for one crucial reason. She takes critique well.
I know that being critiqued can be a stumbling block for many would-be writers. But if you truly want to enjoy the writer's life, you must be willing to listen to critiques from editors, product managers, or whoever's in charge of overseeing your writing.
A hard lesson for some writers to learn is this. When a client or editor critiques your work, it's not personal. It's never about you. It's about the words.
We can all take a lesson from Sarah. Your journey to the writer's life will move faster and more surely when you view critiques as a valuable tool to stronger writing.
On Wednesday I'm going to tell you what finally convinced me to follow Sarah's lead and write my own book.
But before you leave, I'd love to hear from you. Do you have a dream like Sarah does? Let us know by commenting below.

Write Your First Novel or Memoir Now!
Donna Baier Stein puts being a published author within your reach. She shows you how to properly write a novel using her simple, 12-step process that takes you from start to finish. Learn More »

Published: February 15, 2016