Only Failures Win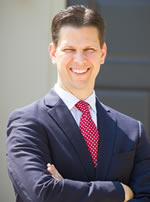 Joshua Boswell
"You're a miserable failure, Boswell. Just go get a job. Give up these crazy dreams. You're just not cut out to have a life of uncommon freedom. Sorry. Others are that good, but you're not. Face facts."
The man talking to me had a hard, haunted look in his eyes. It was clear to me that he'd seen a number of failures in his life. There was a beaten, angry look that really bothered me.
And, he looked tired. So very tired. Years of reaching for dreams and having them crushed, had taken its toll.
I couldn't look at that face any more … and I was sick of the negative conversation … so I turned away from the mirror and went into the living room.
Margie, my wonderful wife, was in there. Looking up, she started to see that same weary, haunted look in my eyes.
"What's the matter? Are you ok?" she asked.
"Margie, I think I'm done. How could I have lost that contract? It was perfect. $5,000 a month for one sales letter … plus 5% commissions on all sales. It was perfect. I blew it. They hated my copy … HATED it. The guy over there won't even call me back. I feel like I've been blacklisted. I think it's time for me to just go get a job."
I could see the anguish in her eyes and mistook it for disappointment.
"Great," the dark man inside my head said, "Now you've crushed your wife's hope and confidence and love for you. Way to go, idiot."
As I hung my head to go out of the room, she stood up and hugged me.
It felt like a warm fire on a bitter cold night.
"Joshua, before you go get a job, do one thing for me, OK? I want you to spend some time researching how many tech companies are out there that use your kind of writing. Will you do that?"
I didn't see the point, but agreed.
Later that day, I sat staring at the computer in a dazed stupor, with tears streaming down my face.
According to the US census there were over 285,000 tech companies doing $606 billion dollars in sales.
285,000? The number staggered me. So far I'd contacted about 75 of them.
Margie came right then and saw the figures on my desk.
"285,000 huh? That means you only have 284,925 to go before you run out of potential clients. And you're worried about those guys that cut your contract? It wasn't you … it just wasn't a good fit. I bet somewhere in those 284,925 companies, there are a couple that will hire you. What do you think?"
A light went off in my head.
She was right.
The image of Edmund Hillary suddenly flashed in my mind.
As you may recall, Edmund was the first person to summit Mt. Everest.
Legend has it that after a number of failed attempts to reach the top, Hillary turned to face the mountain and declared,
"You beat us once. You beat us twice. But you can't beat us forever because we can grow and you can't!"
Later, during an interview about his experiences, he said,
"It is not the mountain we conquer, but ourselves."
I realized in that moment, that as long as I continued forward, I couldn't fail forever. At some point, I would grow enough to land … and keep … great clients.
At some point, the secrets of this wonderful writing business would become clear to me. I finally understood that nothing — no NOTHING — could stop me from winning, as long as I just kept moving forward.
This was the beginning of a simple but comprehensive failure management system that I now have in my life.
Here are a few key elements of my Failure Management system:
First: Dream Big and Write It Down
When your goals are small and in your head, it is so easy to let failure, setbacks, disappointments, and discouragement cut your legs out from under you.
When your dreams are big, they put little setbacks in perspective. When things are written down, you can read them again and remember your purpose and passion.
Second: Have a Long Time Horizon
I've been around enough and had enough setbacks in life to know that life is both short … and long.
For most of us, there will be another day tomorrow (and, if there's not, your money worries are over anyway … just sayin'!). Problems that feel overwhelming in the moment are really not that big of a deal months and years later.
The only way to make your failures permanent, is to stay focused on them.
Remember that old saying, "You don't drown by going under water. You only drown when you stay under water."
Look down the road and focus on your objectives and dreams.
Third: Small Victory (or Pity) Party and Back to Work
Some people choose to see their troubles as tragic, like I used to do, and feel inclined to react with sadness and depression.
Others see them as opportunities, as I do now, and rejoice.
It's been my experience that setbacks and failures almost always come just before the victory. It is the classic hero's journey, right?
Ever read Nancy Drew and Hardy Boys books? They ALWAYS get caught, locked up, or knocked out just as they're about to solve the case. Never fails.
But they're winners. They escape and get the bad guy anyway.
So do the same! Shrug it off. Be sad … have a party … or whatever you want to do for a few days …
And then get back to work. Victory is just around the corner.
All of my first major clients came just a few months after the bitter experience I told you about.
Fourth: Outsmart Your Nerves
I don't like surprises. They make me jittery. I'm a control freak, I guess. I just like knowing what's going on and I like to get ready for it.
It's the same in my business and financial life.
If there is a boogeyman or a pending tragedy, I want to be a little prepared. Being prepared calms me down and makes me feel ready for anything.
So, when I'm facing a new project or big stuff in my life, I like to sit down with Margie and hash out all the worst-case scenarios. What's the worst that could go wrong?
Then, I think of ways I could react to those awful scenarios, make a few notes, then forget about it.
The bad stuff almost never happens. But, if it does, I think, "I thought that might happen. I'm ready for it and know just what to do."
Think of it like this … If you have the right antibiotic on hand, pneumonia is uncomfortable, but hardly life-threatening for most people. If you don't, then it'll likely kill you.
Do a little mental prep work so that you're ready for anything.
My final assignment for you is this:
Spend some time writing down both your dreams and your fears. Face them both. Plan for both. Set down a roadmap and then get started right away.
You will have failures. Life will not go as planned. But, you'll be ready and you'll win anyway.

The Professional Writers' Alliance
At last, a professional organization that caters to the needs of direct-response industry writers. Find out how membership can change the course of your career. Learn More »

Published: February 26, 2016