Simple "Description Rule" That Launches Writing Careers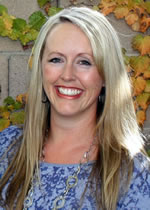 Mindy McHorse
Mindy McHorse here. This is going to sound a bit strange, but there's a piece of writing advice I want you to flip on its head. Do it, and you could land more paid writing jobs this month than you have in a year's time.
You've surely heard the tip to "show, don't tell" when writing, right?
It's the simple art of helping your readers feel something instead of just seeing it. Nobel Prize-winning novelist Ernest Hemingway was a proponent of this approach, as were other notable writers like James Scott Bell and Orson Scott Card.
But I think Copywriter Jen Stevens, who's also editor of International Living, put it best when she wrote The Ultimate Travel Writer's Program:
"'Show don't tell' means that you shouldn't just announce directly what a place is like and how it makes visitors feel. Instead, you should describe it in such a rich way that your reader experiences it for himself …"
She goes on to explain how instead of calling a place "remote," you might explain how you got there — "the four-hour ride into dense bush in the canvas-topped back of a 1979 Peugeot pick-up truck with three chickens, four shrouded women, and an infant for company."
Or, instead of labeling a setting as "peaceful," you describe the night — "how the only sounds you hear are the rustling of lemurs in the trees above, the squeaks of the fruit bats, the sloshing of the Indian Ocean as it slides between the jagged lava rocks that frame the sandy cove where this hotel sits."
It's the art of appealing to all five senses. You can tell someone a beach is beautiful. Or you can show them by describing the sharp sent of salt in the air, the way the white sand warms the spaces between your bare toes, the sapphire-blue sky that reflects off the ocean, the musical caw of the hooded plover as it hops across the sand …
You get the idea, right?
Writing with a show-don't-tell approach gives your readers a richer, vivid, more memorable experience. They're more likely to remember what they read … and more likely to keep reading, or to come back later for more.
Surely, then, you'd want to take the same approach when it comes to landing paid writing assignments, right?
And this is where you flip that approach on its head.
You know, I'm always delighted to get new pitches from up-and-coming writers who want to write for Barefoot Writer.
But too often, those pitches start out with a variation of the following: "I'm an excellent writer and I deliver quality work and know a lot about things that relate to your publication."
Sounds nice. I'd like to believe it's true. Problem is, when you take an approach like that with a potential client, you're simply telling them what you think they want to hear.
And you're probably telling them the same things everybody else tells them.
Instead, show them. Send a sample. Send a spec piece. Describe an idea and follow it up the next day with that idea fleshed out as an article, or an email sample, or whatever kind of writing project you're trying to land.
Not only does this make you more memorable to the prospective client, it shows them your skills as a writer right up front.
AWAI Member Lee Nourse is a terrific example of someone who made this approach work for her. She submitted multiple specs to Barefoot Writer last year. The content didn't fit our needs at the time, but it put her on our radar. Since then, we've not only asked her to write for us … but Lee also landed a major contract with a new client that includes a full three months of projects!
All because she knows how to "show it" as opposed to "tell it."
Think about your ideal clients and find a way to help them experience your writing. You never know, it could be the start of multiple great assignments! Share your ideas here.

The Professional Writers' Alliance
At last, a professional organization that caters to the needs of direct-response industry writers. Find out how membership can change the course of your career. Learn More »

Published: February 2, 2016