What Does it REALLY Take to Win … and then Enjoy … The Writer's Life?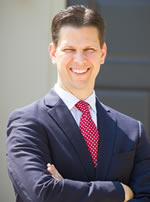 Joshua Boswell
Hello friend.
Yes, you're my friend. We are companions in the struggle to win the writer's life.
I was once where you're at and I'd like to help you.
What I'm about to tell you, helped me beyond imagination.
My life today … oh, man! My life today is CRAZY different than it was 11 years ago.
Whatever situation you're in … a living hell-hole … or just looking to make extra income as a writer, I know you can have better.
But to get there, you have to bake the writer's life cake in just the right way.
When you bake a cake, you can't put the milk and eggs in the oven for 35 minutes at 350, take it out and add the flour and hope to get a fluffy cake.
You'll get a warm, gooey mess, that's what you'll get.
Winning the writer's life is the same. You've got to put the right ingredients in at the right time. If you do, you are sure to win!
If not, you get a gooey mess … and an expensive one at that!
So, over the next few days, I'm going to give the REAL story. I'm going to tell you what you need to do, have, and be to make this work.
Sound good?
Then let's get started …
First, I'll give you the whole list Will was talking about … the list of things you need to have in place to enjoy the writer's life. There are 12 points. Just 12.
If you can master these 12 things, you win … no matter where you live, what your background is, what your current writing skills, your age, race, or creed … put these 12 essential things into place and success is sure to follow.
Ignore them … or fudge on one or two … and I can't promise you a thing … except an expensive gooey mess.
Second, because I don't have time or the room here to go into details on all 12, I'm going to focus on just 4 of them.
Now, before you cry, "foul play", calm down and read the list. You'll see that eight of the points are things that we hear a lot about. I'm making the assumption that you're already really familiar with these things … or you can get familiar with them in short order.
The other things are key concepts that I don't hear much about. They are the things I see writers ignore the most … and it costs them dearly.
So, I'm going to focus on those four things, considering that by doing so, I'll give you the best odds of winning.
Sound fair?
If you said, yes … and nodded your head … then keep reading … we're going bake a great "writer's life cake" together!
Our first step is to identify the 12 points, in their proper order. I'll put two asterisks next to the four points we will cover in greater depth over the next few days.
Here you go …
#1 – USP: Unique Selling Proposition
What do you offer that is unique? Much has been said about the importance of this, so I'll just make one comment here …
You only need to be a little unique. Not totally … just enough to let clients know you're not a wannabe cookie cutter.
#2 – Core Offer **
Every successful business that I know of has a "core offer", yet no one is talking about this.
Why?!
It's a head-scratcher for sure. So, I'm going to give you a secret weapon usually reserved for the big dogs. More on this tomorrow …
#3 – Writing Skills
This is an obvious one and the one point that AWAI does better than anyone in the world. They've got you covered so moving on …
#4 – Niche Focus
Every copywriter knows they should pick a niche … but few actually do it and even fewer focus on it for longer than a month or two.
Worse still, some people are confused about what a "niche" is, so let me give my definition:
"A niche is a group of people that are easy to contact, speak the same business or social jargon, use the kind of copy you write, and have money to pay you."
Pick a real niche. Stay focused. OK?
Next up …
#5 – Professional Proof: Writing Samples
You're thinking, "Duh! No kidding … clients want to see my work."
Yep, they do … but a word of caution here … this is NOT the most important point on the list. Too many writers think it is.
#6 – Social Proof: Testimonials
Social everything is rampant in our day, thanks to the boys at Twitter and Facebook.
So you gotta have great testimonials … and to begin with, it doesn't need to be client testimonials … it can just be nice things that friends and family say about you.
Don't overcomplicate it.
#7 – Personal Connection: Your Bio
I was tempted to make this one of the four points, because even though it's talked about a great deal, just about everyone gets it wrong. They think a bio is a resume or CV … drives me nuts!
Here's a clue … your bio is your story! It is the emotional chord that inspires and attracts other people to you (like great paying clients!).
Don't give them your resume … give them your heart.
#8 – Solid Online Presence: Your Website and LinkedIn Profile
This is a given! You have to have a great looking website and LinkedIn profile.
HINT: You WILL be judged by your cover. Fact of life, so make the most of it.
#9 – Systems and Procedures **
Professionals are defined by their systems and procedures … yet 99.9% of the writers that I know have ZERO established, written systems and policies.
Baffling to me … but I'm on a mission to fix it! :-)
Why? Because it is something very, very easy to implement and it makes a MASSIVE difference in the kinds of clients that will hire you and how much they will pay.
Do you want to live the writer's life?
A life of freedom, bursting with time and money?
Then you must have effective systems and policies in place. Otherwise you'll always be an amateur … and treated and paid like an amateur.
You'll get some of my juiciest secrets on this in two days. Stay tuned …
#10 – Marketing System
You know you need a marketing system. Without a proven system for attracting clients, you're dead in the water.
There are a zillion systems out there that talk about this (most are complete nonsense built by people that never did anything but sell marketing systems … but I digress … ).
I've written about this a great deal, so I will skip it this round … maybe another day.
#11 – Follow Up System **
Now we come to my third point of focus for the week … the Follow Up System.
Let me just state it as plainly as I can …
All … yes all!!! … of your money is made on the follow up.
Every client I have ever had, came because I have a solid follow up system and plan in place. I never, ever, ever leave it up to my potential clients to make me rich. It's not their job.
My success is my job and my job only. Period.
All the other steps on this list are just preparation … they are just paths I use to bring potential clients into my follow up system. This is where the proverbial rubber meets the road.
Again, every penny you will ever make is because of the follow up.
On day four we'll dive into follow up systems so you can consistently and systematically make great money, ok?
#12 – Failure Management **
My final point of focus for the week is an uncomfortable one. It can be painful to consider.
I suppose that is why so few people talk about it.
Others can be pansies about this topic, but you and I need to be tough and tackle it head on if we're going to amount to much as writers.
In fact, the only path to success is through the thorny road of failure … and the faster and more often you fail, the greater will be your success.
Because of that, you need to have an established failure system in place. Even though it's painful, I'll help you with that because I want you to win.
So, there you have it … my 12 Point Checklist of what it really takes to win the writer's life.
I created a simple one page version of this 12 Point Checklist that you can print out and use to stay on track. You can download it here.
My assignment for you today is to print the list, check off things that you're already doing well. Then pick one thing you need to work on, make a plan to get it done, and begin at once.
If you pick "Core Offer" to work on, then you're in luck because we're going to talk about it tomorrow …

The Professional Writers' Alliance
At last, a professional organization that caters to the needs of direct-response industry writers. Find out how membership can change the course of your career. Learn More »

Published: February 22, 2016