Where I Found Copywriting Success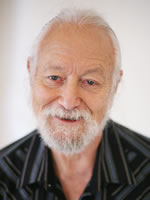 Will Newman
Welcome back! Will Newman here.
I said on Monday that I'm not going to use The Writer's Life as my personal memoir. My purpose in writing it is to give you essential writing secrets or strategies in every article.
But I can tell today's secret best by telling you how I discovered it.
I decided to become a copywriter after reading Bob Bly's Secrets of a Freelance Writer. But I had no idea how to become one. So I made flyers I passed around to businesses. I also printed business card sized mini-ads I posted in coffee chops.
I got some nibbles from the flyers and did a few not-so lucrative jobs while teaching. Then a man who'd read one of my mini-ads called. He needed someone to type copy into his laptop. But he also wanted that person to become his apprentice copywriter.
Success doesn't guarantee a good teacher
Longish story shortened: My mentor was one of the most successful copywriters at that time but only a so-so teacher. Like a craft master of old, he wanted me to learn from my mistakes. I'd write copy for him, then he'd return it with comments like "Not bad. But I bled all over it."
After about a year of his training, I'd learned enough to retire from teaching. I wasn't earning a lot of money but enough to move to a small, rural town in the mountains in Northern California.
I did okay financially, but I still had to take a second job to supplement my income.
Then I got a huge break — one that made me a successful copywriter. One of my regular clients told me about a group in Florida. Their purpose was training copywriters using a systematic, proven system.
The group was AWAI. I didn't know at the time, but before they developed The Accelerated Program for Six-Figure Copywriting, there were no systematic copywriting training programs. A couple of weeks after signing up, The Accelerated Program arrived.
The secret behind my copywriting success
Now, I'm not going to try to sell you any of AWAI's programs, although those programs are the very best, most comprehensive materials for becoming a successful copywriter.
But their systematic program — and a structured work/study schedule — taught me more in three months than I learned in a year using my mentor's hit-and-miss training.
Don't get me wrong. I didn't become a master copywriter in those three months. But I truly understood principles of successful copywriting that became the foundation for my success over the years.
Certainly, you can read this book here and study that website there. You can pick up bits and pieces of copywriting strategies from different "experts" — some who are true experts but many who're just repeating what they've picked up haphazardly.
Yes, you can try to learn that way. Or you can follow this crucial secret I learned: If you want to become a successful copywriter, study a systematic program, based on proven copywriting principles.
Haphazard slows you down.
On Friday — I'll tell how I developed a structured work/study schedule that ensured I could work and learn effectively. I still use this approach today, modified of course.
Until then, Mindy's back tomorrow with a 2-minute strategy for more powerful and focused writing.

The Accelerated Program for Six-Figure Copywriting
Turn the ability to write a simple sales letter into a successful freelance career. Find out how you can make a six-figure income working from anywhere you want as a direct response copywriter. Learn More »

Published: February 3, 2016