Why Professionals Get Paid Better Even if They Don't Write Better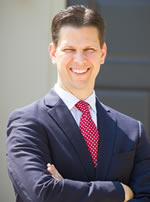 Joshua Boswell
When I heard my friend scream out in pain, I jumped up and ran into the consulting room that was acting as a surgical center.
I should have known this was not going to be a good idea.
Earlier, when we walked into the rural hospital, the first thing I noticed was the old concrete floor, and the walls were a sad attempt at painted cinder blocks.
The second thing I noticed was that there wasn't a receptionist desk or nurses station.
My buddy was on crutches, hobbling next to me. I approached the first person I came to and told them who we were. "We called earlier and they said come here. My friend here has an ingrown toenail that's seriously infected."
The doctor (at least I think he was a doctor) nodded. "Follow me."
We followed him down a few halls.
"Sit there," he said, pointing to a couple of sad-looking chairs.
We sat there for over two hours trying to ignore the strange sounds and repulsive smells surrounding us. A couple of young, naive Americans overseas, in a small, rural hospital … we must have looked pretty funny sitting there.
"I think we should go. I don't have a good feeling about this."
"Go where? I have to get some relief. This toe feels like it's going to be the death of me."
Just then a new "doctor" reappeared.
"Come with me," he said, pointing to my friend. "You stay here," he said with a nod to me.
Five minutes later, I heard the screaming.
Rushing in I saw my friend strapped to a table, a nurse on one side and the "doctor" on the other.
I was just in time to see the "doctor" finish up cutting out half of my friend's toenail and making a large incision in the side of the toe to drain the infection … with zero painkiller.
"Good," the doctor said to me, "You're just in time. He's done. You can go now. The nurse will give you an antibiotic for him to take."
I helped my friend off the table and we left in a hurry.
How Are You Treating Your Clients?
I want you to think about that experience for a minute …
Compare it to the experience you might have in just about any small town hospital here in the states … not to mention any major, modern hospital.
In a hospital here in the states you would have an appointment. There would be a receptionist to greet you and get you checked in.
You would go through an extensive system moving you from room to room, with an expectation at every corner of what will happen next.
Oh, and there would be plenty of painkiller. :-)
The difference between these two cases lies in systems and policies.
Where there was no system, we felt uncertain, scared, and frustrated. We had ZERO confidence in the people we were working with.
Systems give us confidence, don't they? They tell us we're safe. They make things efficient and provide us comfort.
Now, note this well …
If you don't have a system, you're sending your potential clients into a rural overseas hospital with no reception desk.
And, deep down inside, they feel just about as confident with you as I did the day my friend's foot was butchered.
So, what kinds of systems and policies do you need to have in place to give your clients confidence and show them you're a professional?
The Most Important Policy You Can Craft
There are ten elements of your system that should be in place. Let's talk about the very most important one:
Communication.
How do potential clients get access to you?
Do they call? Email? Text? Fill out a form online?
Once they begin dealing with you, what are your office hours? Can they expect to hear from you on the weekend? Nights? Only in the morning? When?
When you start writing, how often will you stay in touch? Will you email or call?
Effective communication policies touch every part of the client/writer relationship.
Amateurs "go with the flow" and "wing it" and are casual about their approach.
Professionals have a system in place and stick to it.
My assignment for you today is to take some time and come up with some simple communication policies.
Think through the client/writer relationship and all the times and ways you need to communicate. Then, decide in advance how you'll allow clients to interact with you.
Whatever you do … don't leave them in the waiting room wondering what to do next. They will walk and find a real professional who can get the job done.
Tomorrow, we'll get to the brass tacks of actually making money. Remember what I said before?
All your money is made in the follow up.
How do you follow up? How often? What should you do?
We'll talk about it tomorrow …

The Professional Writers' Alliance
At last, a professional organization that caters to the needs of direct-response industry writers. Find out how membership can change the course of your career. Learn More »

Published: February 24, 2016