3 Steps to Creating Your Personal Writing Brand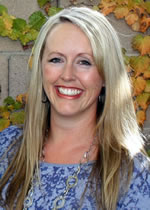 Mindy McHorse
I recently wrote to you about being authentic versus posturing.
A logical step in the process is to focus on "branding yourself."
To be honest, the first time I heard this I wrote it off as a buzz phrase. Something not relevant to me, the freelance writer.
I thought personal branding was a lot like concocting a radical image of what you wanted people to see you as, and then pushing it on them. (A lot like posturing, really.)
I was wrong. Turns out, branding is more about being authentic and making sure your message is true to your goals.
So I thought I'd share three steps to creating your personal brand as a writer.
Step 1: What are your end goals?
Start by thinking about your personal brand as the compilation of all the information about you that's currently on the Web (and especially social media).
Make it your goal to ensure whatever your personal brand says about you is what you want it to say about you.
According to business strategist Glenn Llopis, less than 15 percent of people bother to really define their personal brands. Only five percent work consistently at it.
To be part of that five percent, think about your end goals. The whole point of branding yourself as a writer is so you can make a living doing something you love. So think about what you're good at and where you want your writing career to take you. Then write a mission statement that spells out what you want to do, what you stand for, and how much you'll earn.
Step 2: Marry persistence with consistency
Thanks to all the automated blogging and social media tools out there, it's pretty easy to regularly put out messages about what you do and what you know.
Start by making sure your website, social media profiles, and print pieces (like business cards) match up — same name, same tagline if you have one, same specialty.
Then start writing, blogging, and posting useful content that's relevant to your key audience. Don't just put words on the screen — make it a point to share helpful, relatable tips.
Step 3: Feedback is everything
Gather a group of trusted peers, or even friends and family if you haven't yet had the chance to meet fellow writers. Ask them to take a look at your online presence, and to give you feedback.
When they offer you their comments and suggestions, be grateful for it. You don't have to take everybody's advice, but remember that their impressions are a good example of how outsiders will perceive you.
A little effort goes a long way . . .
One last tip: Don't confuse branding with self-marketing. If you ask me, it's a lot easier — and more fun. Branding isn't as much about self-promotion as it is about leadership and making sure your reputation is what you want it to be.
It's also about the value you bring as a freelance writer so others can more clearly understand what you do, how you do it, and why.
Thoughts or questions? Please share below.

The Professional Writers' Alliance
At last, a professional organization that caters to the needs of direct-response industry writers. Find out how membership can change the course of your career. Learn More »

Published: March 29, 2016