A Fun, Easy Way to Realize My Dream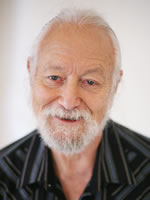 Will Newman
Today's issue of The Writer's Life is the last one in our special B2B Week. If you missed the first four days – including a great interview with Business-to-Business master copywriter Steve Slaunwhite – you can find them here or here or here or here.
I'd mentioned earlier that I wished I'd known about B2B when I first started on this gig called copywriting.
I struggled when I started out. I guess as most greenhorns do. Looking back, I know what troubled me most was writing in a niche I really didn't like (financial), feeling incompetent as I did so. And writing long copy. Of all long copy, financial tends to be the longest.
By the time I'd discovered alternative health, long copy in that niche seemed short by comparison.
So hearing about B2B copywriting from Steve made me realize I'd missed a great opportunity to write copy I know I would enjoy writing.
Only I haven't missed that opportunity.
Here's why. When I'd written enough alternative health copy and decided I was ready for something new, I went into fundraising – which I love. My long-term goal (well, as long-term as a 67-year-old can plan) is to eventually be able to write pro bono for organizations I admire who can't afford a good copywriter.
It's a dream, one I feared would never bear fruit.
Then I interviewed Steve. Now, I'm considering – only considering mind you – becoming a B2B copywriter. It sounds easy. I've got the background. And the typical projects I'd write would be short (YAY!), interesting, and varied.
A vast horizon of opportunities
B2B companies produce an astonishing array of marketing communications to help promote their products and services. Here's just a partial list with my brief explanation of why they appeal to me.
Websites – potentially lots of copy to write, but each page is short and the pages are different.
Emails – These have to be short. Right in my wheelhouse.
Newsletters – Longer copy, yes, but each story is different
Brochures – I've already written brochures and love "telling the story" in small spaces.
Press releases – Two pages max, usually. With these you take info the client gives you and dress it up as a press release.
Direct mail letters and self-mailers – Shorter form, and you don't have to dig into the deep emotional triggers.
Online video scripts – These tend to be longer form, but from what I heard from Steve, you don't have to worry about deeper emotions and that sort of complexity. I'm eager to learn more!
Social media profiles and updates – I'm a social media dinosaur. I'll have to learn about these very short form sales approaches. Or subcontract them.
Blogs – Already do them for AWAI. I love talking to my readers.
After writing this very partial list, I think I've moved myself from "considering" B2B copywriting to "strongly considering" it. This sounds like fun!
Of course, I've got a lot to learn. But if you remember from Steve's interview, learning won't take that much time. Small investment of time for me … and a small investment for you if you choose to join this remarkably lucrative niche.
Well, I've had a blast writing to you this week. I look forward to seeing you back here on Monday. Until then, tell us in the comments below what you think about the B2B niche … or about anything on your mind about claiming the writer's life as your own.

The Professional Writers' Alliance
At last, a professional organization that caters to the needs of direct-response industry writers. Find out how membership can change the course of your career. Learn More »

Published: March 11, 2016