Do You Have These Questions about the B2B Writer's Life?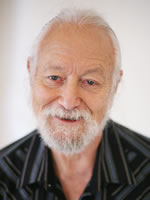 Will Newman
Last week, we had the pleasure of meeting with top B2B educator (and Master Copywriter) Steve Slaunwhite. My interview with him definitely piqued my personal interest in the B2B copywriting opportunity.
Apparently, I wasn't the only one …
It seems his interview also piqued the interest of many readers. Many wanted to know more, and had a few questions of their own.
So today, I'm sharing some comments we received from our readers. I'm also answering a few of the many questions that came up during the B2B webinar AWAI held Friday with Steve, where he talked in more detail about becoming a B2B writer. (If you want to hear the entire webinar, you can go here to access the playback.)
First, let's take a look at a few comments from last week's articles …
From Monday's article, "If I'd Known Then What I Know Now"
Carmel writes:
Hi Will,

It was good to hear of your experience because I'm still learning and not sure what niche to choose. Naturally, I want to make the big money, so I'm thinking Financial. But the sales letters I receive have a lot of doom and gloom in them to "fear" people into buying and I don't think there would be any joy in that kind of writing for me. Because I don't yet know what any niche will really entail, it's hard to choose one to specialize in.
It's true, much of the Financial niche depends on a doom-and-gloom approach. And that approach can be very successful if done well. Not all of it, but enough. So if, like Carmel, you're not comfortable writing that type of copy, it makes sense to investigate other niches. For a writer with Carmel's temperament, B2B seems like an ideal choice. Most B2B copy does not depend on hitting deep, core emotions. It depends on being able to explain the features of a product and the corresponding benefits of those features in plain, direct, and clear terms. Sounds like a good niche for Carmel to investigate.
From Wednesday's article, "So, What Exactly is Business-to-Business Copywriting?"
Will and Steve, Thank you for your informative and interesting columns. I enjoy them. I am now in my third week of The Accelerated Copywriting Program. The B2B niche is where I want to go. What should I be doing right now, and when I finish the course, to best prepare myself for success in B2B? Thanks in advance for your help.

We received this question dozens of times last week, as well as, "What should I do if I'm taking The Accelerated Program?"
My answer (and Steve's) is what I've advised new Circle of Success members on their Career Action Plan calls. I've told them to finish The Accelerated Program.
You might be excited to jump into B2B copywriting right away. It's an attractive, lucrative way to build the writer's life for yourself.
But, The Accelerated Program gives crucial secrets and strategies for writing strong, successful copy in all niches. For example, even though you might not need to hit the deeper emotions in B2B copy, it's vital to understand what they are and how they influence your prospect. Consider it your foundation in copywriting, with everything else building on top of it.
Bottom line: Finish The Accelerated Program before concentrating on your specific niche, including B2B. Once finished, then learn how to apply those skills to the niche (or project types) you choose by taking specialty programs from AWAI like Steve's Secrets of Writing High-Performance B2B Copy.
From Friday's webinar with Steve, "B2B Copywriting: One of the Best Ways to Build a Six-Figure Writing Business"
How important is my personal experience in becoming a B2B copywriter?
Steve's B2B webinar generated a ton of questions like this one, most of them specific to the attendee's personal experience, and whether or not that experience would fit into a B2B career.
Steve answered that almost all personal experience can serve as a good foundation for B2B copywriting — including personal interests as well as work experience.
For instance, if you have an interest in horses, riding, and training, you could be a great B2B copywriter for the many companies that sell riding tack, specialized diets, and other equestrian items.
That personal experience provides a solid background to work from, even if your entire professional life has revolved around office work. Because of your personal experience with horses, you know the jargon. You know what equestrian companies offer. You have the perfect overview of the industry … and can leverage that into a successful B2B career.
The same is true with your work experience. For example, if you've been working at a saddlery, you can utilize your knowledge of the jargon and products to become a B2B copywriter in the equestrian market.
Do you have to meet your clients face-to-face?
Steve said he does 95% of his client work via phone, email, Skype, and other remote means. His clients — and yours when you're a B2B copywriter regardless of what country you live in — may be all over North America. So it's not practical to meet them in person.
Steve did say if you have a local client, it might make sense to meet in person, but it's seldom necessary to travel to work with a client.
Do agencies handle a lot of B2B copywriting? Should I start there?
There are about 4.6 million companies in the U.S. alone. And about 120,000 agencies. Of those agencies, only about 150 even make the list of best B2B agencies. And even those agencies don't take on projects like case studies and other traditional B2B projects.
With numbers like this, there's no way these agencies could possibly serve the copy needs of all these companies. This is one of many reasons why B2B is such a lucrative niche. Companies need freelance writers!
You definitely do not need to (and likely will not) work for an agency. In fact, Steve went through the specifics of how you can get B2B clients during the webinar.
He also covered everything from how much money you can make, how long it will take to reach six-figures, what the projects look like, how much to charge, and how to break in even if you don't have any samples yet. If you'd like to listen in, you can access the playback here.
Thank you for stopping by today. I hope to see you again tomorrow when we take a look on an absolutely crucial aspect of being a successful writer.
Until then, if you have a comment you'd like to add? Please leave a comment below.

Modern B2B Copywriting
Learn everything you need to know to succeed as a B2B copywriter from marketing your services to writing copy and everything in between. Learn More »

Published: March 17, 2016