Ed Gandia's B2B (and Other Career) Strategies for Success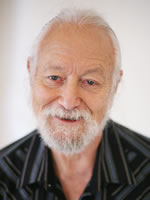 Will Newman
Writing last week's articles was an eye-opener.
After interviewing Business-to-Business (B2B) Master Copywriter Steve Slaunwhite, I decided to investigate B2B further.
Don't get me wrong. I'm not switching niches. I love writing fundraising/public benefit copy. This niche fits who I am.
But the simplicity and vast opportunities of B2B made me want to dive more into this rewarding and lucrative niche. I'm thinking B2B might allow me to realize a dream I've had since starting fundraising. I want to increase my number of pro bono clients.
Am I nuts to consider this? Well, I might be nuts, but I decided to investigate if anyone I knew of had done something like this.
Bingo! Ed Gandia has become my model.
Ed craved career change. But he had a six-figure career in sales, certainly not something he could walk away from on a whim. So Ed planned carefully. And he's made a huge success in his B2B career … because he planned carefully.
Let me tell you what he did.
Ed chalks his B2B success up to four strategies. I'll tell you two today and two others on Wednesday. And while Ed developed these strategies for B2B copywriters, they'll work regardless of your niche.
Success Strategy #1: Be sensible and take your time
If you try rushing into the writer's life, you risk your success. You'll take low-paying clients. Write copy for a product you don't believe in. And get stuck on a low rung of you career. Poor choices, all.
Ed took twenty-seven months until he made his final jump to the writer's life. That may seem like a long time, but stop for a moment and think what you were doing two years ago. That time went quickly, didn't it?
And unless you're switching from an existing six-figure career, your time could easily be less. Plus, follow this strategy, and you won't have worry about keeping body and soul together for you or your family.
Success Strategy #2: Start with what you know
I don't know how many times I've heard beginning writers say something like this: "I want to write financial (or health). That's where the big money is." I'll ask if he has any experience in that niche. Most of the time … the answer's "no."
This was my big mistake in the beginning. I knew almost nothing about the financial niche I'd fallen into.
If you aren't well-grounded in your niche, you have a steep learning curve to understand the basics. Add to that learning how to write effective copy … you're doubling your study work. (At least!)
But if you begin with something you already know, you've got a head start. Let's say you're a teacher (like I was). You could get involved in marketing and sales for companies selling educational materials to schools.
You have the background. You know the lingo. You know what your clients want.
You're ahead of the game from the get-go.
These first two of Ed's strategies make a lot of sense. When coupled with his other two strategies we'll talk about on Wednesday, you've got the basis for starting a successful B2B career. Or any copywriting career, for that matter.
So come back on Wednesday. But before then, I'd love to hear your thoughts on these first two Ed Gandia B2B success strategies. Comment below to tell us.

The Professional Writers' Alliance
At last, a professional organization that caters to the needs of direct-response industry writers. Find out how membership can change the course of your career. Learn More »

Published: March 14, 2016