Fight Off "Resistance" with this Proven, Easy-to-Tap Technique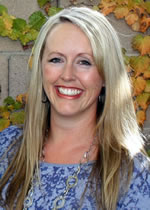 Mindy McHorse
Have you ever heard of that terrible writer foe, Resistance?
In Steven Pressfield's, The War of Art: Break Through the Blocks and Win Your Inner Creative Battles, Pressfield names every self-defeating, self-destructive, self-sabotaging behavior we writers engage in.
Put it all together and you have what Pressfield calls Resistance. Fellow copywriter Marcella Allison once wrote,
"Resistance is like a force field around what you want. The closer you get to your goals, the more it repels you. If you've always dreamed of being a writer, or a photographer, or a musician, or engaging in any type of creative endeavor whatsoever, then I can practically guarantee you're going to meet with Resistance."
Resistance usually shows up in the form of procrastination. Sometimes it masquerades as self-doubt.
A lot of the time it takes the form of fear.
This is probably why Resistance hits writers so hard — many of us are isolated from other writers. Sometimes that's by choice, but more often it's because true writers are rare. We're scattered across the globe, often working independently in our offices and neighborhood coffee shops.
That means we don't naturally hobnob together to share war and success stories.
It's just the way things are … but does that mean it's acceptable?
I say no. Nope, no way, no how, nada.
See, Resistance feeds on isolation. If you're not part of a pack, it's easy for Resistance to pull on some sheep's clothing and lure you into a frenzy of distrust. You wind up with so much uncertainty when it comes to your abilities and achieving the writer's life that you stop moving forward.
Resistance loves this. Sensing your weakness and vulnerability, it attacks. And that's when you give up.
Sad little story, right?
Not entirely … because there's a simple, radically easy way to throw Resistance off your path. It's a lot like luring bears away from an attack with the sweet smell of honey. Or like knocking the fabled Goliath on his bum with the tiny, simplest little rock.
As a writer, that protection is unbelievably easy to bring about. All you've gotta do is open your mouth, extend your hand, and connect with another writer.
Better yet, connect with whole groups of writers. Masses of 'em!
Form a group of support from other writers that encircles you like armor. Fellow-writer advice, support, motivation, and tips can propel you forward in your career in ways you can't even fathom.
I'm getting ready to interview author and copywriting expert Sean D'Souza for Barefoot Writer Magazine. He really gets this group power thing. In his report on How to Win The Resistance Game, Sean writes, "In Africa there's a saying: If you want to go quickly, go alone. If you want to go far, go with a group."
He goes on to explain that groups can help with:
Release of Pressure
Exponential Learning
Support
I see this all the time in the Barefoot Writer Member Facebook group. Fellow members post openly about when they're feeling down and dejected, and the rest of the community jumps in to pull them out of their rut.
It's beautiful.
Having been lost and confused multiple times in my own writing career, I know firsthand how much of a lifeline help from a group can be.
So if you ever come across the opportunity to be part of a writing group in any form … especially if you haven't yet reached all your writing goals … grab that chance by the horns and go with it. You'll never regret it.
Thoughts? Questions? Please share below.

The Professional Writers' Alliance
At last, a professional organization that caters to the needs of direct-response industry writers. Find out how membership can change the course of your career. Learn More »

Published: March 24, 2016