Five Ways to be More Authentic as a Writer (and Attract More Clients as a Result!)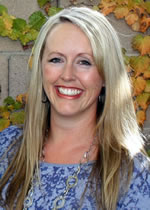 Mindy McHorse
Working in this industry as intensely as I do, I see a lot of copywriter websites. And, in recent years, I've come across a few that have caused me to stop and frown.
Websites stating the writer is the world's smartest copywriter, world's best copywriter, world's most imaginative copywriter … I can't believe some of the claims writers have made. Let's face it, unless you're Bob Bly, and truly "America's Top Copywriter," you probably haven't achieved "best" status just yet.
Sadly, I see this kind of thing a lot. Maybe you've noticed it too — writers and freelancers in general claiming to be experts and top gurus in their fields, but with little proof. And too often, with little experience either.
Of course, there's nothing wrong with a reasonable dose of self-confidence, but do you find the puffing up annoying … or essential?
Because on the flipside, posturing takes place all the time. You see it splashed all over the websites and social media profiles of a lot of writers and freelancers.
By posturing, I mean making yourself appear better, smarter, or more skilled than you really are.
(Not that you could put the cold, hard truth on your website headline, especially if it's something like this: "Hi, I'm a brand-new writer and I really want clients and money even though I'm technically a novice and I'm not sure I'll even know how to do your project if you give it to me.")
So what's the happy medium?
The antidote to baseless posturing is to be authentic. More importantly, to discover your authentic voice.
Whereas posturing can be described as trying to be clever and trumpeting your abilities before they're hatched, authenticity is the act of finding your own voice. It's that sweet spot where you contribute to a conversation or a dialogue without parroting something you read, but instead with genuine thought.
Here are five ways to be more authentic as a writer:
Address the source. Most posturing stems from the fear of rejection or humiliation. If this is you, take the time to really learn your writing craft. Study resources like AWAI's Accelerated Program for Six-Figure Copywriting or any other guides on writing better. Knowing your craft makes you a lot less likely to get rejected or embarrassed.
Ask questions. If you're working with a client and you're not sure of something, or you have doubts about the direction of a project, say so. Ask questions. Of course, you'll want to do it with tact, but clarification is a lot more useful if you get it while you're writing as opposed to after you hand something in. It takes courage to let your guard down when you don't know how others will respond. Assuming you've got it all figured out is neither courageous nor useful.
Aim for candor and straight talk. Don't feel like you have to position yourself with a fancy headline and smooth talk for your online presence. Write about your services and abilities honestly. Focus on the positive, sure, but avoid overblown, see-through claims.
Do the work. If you take the time to put in the work, whether it's in the form of spec assignments or client projects, then that work will speak volumes for you. Probably loads better than any claim you could have dreamed up.
Gather testimonials. Testimonials are great — it's a way to share compliments about yourself without being braggish. So, start gathering some. If you're not writing for pay yet, then ask for character testimonials from people who know you best.
Above all, be honest. If you're destined to go great places as a writer, honesty will get you there a lot faster than being the "world's best" of anything. Please share thoughts and comments below.

The Professional Writers' Alliance
At last, a professional organization that caters to the needs of direct-response industry writers. Find out how membership can change the course of your career. Learn More »

Published: March 31, 2016