How Keeping It Simple Builds Success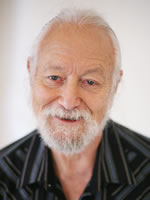 Will Newman
It's great seeing you back as we continue our discussion of the three most common errors bedeviling web copy. In fact, these same three errors frequently spoil all copy.
Monday we looked Mark Ford's essential foundation for all persuasion copy – having a compelling idea.
In that issue I told you about Dora, who'd asked me to review her web copy about a nutritional supplement. I told you that Dora seemed to forget some crucial copywriting secrets in her web copy.
But Dora didn't forget to have a compelling idea in her web copy. Quite the opposite. She had three very strong ideas.
So more is better … right?
Not according to Mark Ford's Rule of One.
If you want your copy to shine, you must present just one idea. Not just any idea. An idea that's strong enough and compelling enough to grab your prospect's interest and imagination.
This is an incredibly simple and powerful concept. However, it's a strategy we all forget in the excitement or pressure to write.
Let your ideas shine . . . not blind
Why should you follow the Rule of One? If you've picked one strong, main idea – one touching your prospect's core emotions – that's all you need. It will carry your prospect through your promotion.
Even if you have three great major benefits to your product, concentrate on one – particularly in your headline and lead. Use that one benefit as the driving force in your promotion. You can touch on the other benefits later in the promotion, but make your main idea the driving force.
If you don't, you will lose focus. Your prospect will lose focus. And your promotion will fail.
The AWAI Accelerated Program used to have a practice exercise about an imaginary supplement from Dr. Smith.
This exercise was a tough one. Really tough. Why? Simply because it had so many possible promises and benefits. If you try to hit on all of them – or even just the top three – you'd miss the mark with your prospect. If you covered everything, your prospect couldn't concentrate on the big promise, biggest benefit, and compelling idea.
His attention is fractured and all benefits diluted.
Your prospect deserves a break today . . .
Listen to veteran advertising consultant James Loftus, who's worked with Anheuser-Busch, Holiday Inn, and McDonald's, among other clients:
"Also keep in mind that the more points you try to cover, the less effective each point, and therefore your ad, will be. An effective ad will actually have only one central focus, even if you discuss it from two or three perspectives. If your points are too diverse, they compete with each other, and end up pulling the reader's attention in separate directions."
COS member Celeste expressed the importance of the Rule of One more clearly than I ever could:
"When I do all the research and have all those ideas, it makes my head spin trying to make sense of it. How does your reader feel when he's confronted by all that? His head has to be spinning just as badly."
If your prospect's head is spinning, he'll toss your letter aside or leave your web copy for something less confusing.
So, give your prospect a break. Stick to Mark Ford's Rule of One.
I hope to see you back here Friday when we'll talk about a sure-fire copy killer – and Mark Ford's cure for it.
Before then, why don't you leave us your thoughts in the comments below.

The Professional Writers' Alliance
At last, a professional organization that caters to the needs of direct-response industry writers. Find out how membership can change the course of your career. Learn More »

Published: March 30, 2016