How the Power of Association Will Support Your Dream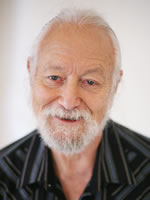 Will Newman
Welcome to our final look into what I've been calling the "Power of Association." (If you missed this week's previous articles, just go here.)
I personally harnessed this power by joining people with community service goals similar to mine … my local Rotary club. The relationships and support I got there gave me the courage to broaden my community outreach. I now sit on the recreation and school boards. And most recently, I've joined the planning commission.
Because of the type of solitude-loving person I am, I know I wouldn't have done it without Rotary.
Yes, I've learned, become inspired, and opened my life because of Rotary.
But that's not entirely true. I didn't change simply by joining the club. Something deeper affected me and helped me grow and realize my dreams.
A snowy walk and a new brother-in-law . . .
In November 1999, my Rotary club asked me to represent us at a community fundraiser for the town disaster relief fund. It'd been snowing and since the venue was only about a mile north of my house, I opted to walk.
On the way home, I started feeling punk. My back ached and the 800-Foot Bridge seemed a mile long. During the night, the pressure in my back increased. I was sure I had pleurisy. The next morning, Linda drove me to the hospital.
The verdict from the doctor: "You've had a heart attack."
Fifty miles south and twenty-four hours later, I was lying in the cardiac care unit recovering from a bypass. My sister and her husband came to visit for a few minutes. Maggie was cheerful and supportive; Ray, nervous and completely uncomfortable.
I appreciated them being there, but …
About a half hour later, the nurse asked if I was feeling strong enough for a visit by my brother-in-law. I couldn't imagine why Ray had returned as uncomfortable as he'd been. But I agreed.
A moment later, in walked Bob, a member of my Rotary club.
"They only let relatives in," he explained, "so I told them I'm your brother-in-law." From that point on, whenever I introduce Bob to prospective members, I tell them he's my brother-in-law. And explain why.
I put on the best face possible during recovery, but I felt pretty low. Linda did her best to help buoy my spirits. But Bob's support – and the support of all the rest of my Rotary gang – did more to keep me going forward than they'll ever know.
And not only in my life, but in my career as well … because right then, I didn't want to do much of anything … including write.
And this is the big takeaway from this week's articles. The true Power of Association – the power you get from connecting with people with similar goals and dreams – comes from the support they give you. And that you give them.
In my last article, I challenged you to look at your life. Is the Power of Association helping you reach your dream of living the writer's life? If not, you'd be amazed at how that power enlightens, teaches, inspires, and supports you in your quest.
I'd love to hear from you about how the Power of Association has helped you realize your dream. Comment below and tell us about it.

The Professional Writers' Alliance
At last, a professional organization that caters to the needs of direct-response industry writers. Find out how membership can change the course of your career. Learn More »

Published: March 25, 2016