If I'd Known Then What I Know Now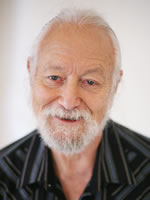 Will Newman
Many people come to copywriting because they don't like the job they're in. They don't like the 9 to 5 grind. They don't like their bosses.
I'm a bit different than those people. If you were with me for my first article a month ago, you'll recall I loved my career teacher severely disabled children. But I had to change. You can only lift kids in and out of wheelchairs so long before the physical strain takes its toll.
By good fortune or the grace of heaven, I found copywriting.
I made my career switch twenty years ago. And while I relished my new adventure, I started out on what turned out to be the wrong path.
I didn't choose my first niche . . . It chose me.
My mentor wrote copy in a number of niches, although I had no idea niches were called niches. Or even what a niche was.
To me, the world of copywriting was a big kettle, everything mixed together. You dipped into the kettle and pulled out work from one client or another. You wrote about one type of product or another.
(You heard from Joshua Boswell recently what an awful approach to copywriting that is!)
But my mentor wrote mostly in financial. So, he concentrated on teaching me to write in that niche. After a year, he introduced me to the company he did the bulk of his writing for.
A great client to start on the ground floor. A client many beginning copywriters lust for – especially if they're interested in financial.
There was only one problem.
I didn't like writing financial.
I didn't know a lot about it to start with. And even though I love doing research and teaching myself new things, I never felt competent.
But I was stuck … or so I thought. I had no idea other opportunities were available until I stumbled on alternative health.
I flourished in this niche. I enjoyed writing long form promos. It was there I discovered the fun of writing advertorials. These one- or two-page articles told prospects about health problems my client's products could help with. They didn't have a hard sell … if they had any sale at all.
And in writing advertorials, I discovered something about me. I loved writing short copy. Of course, it didn't pay as much per job as long form copy. But I could work on more jobs in the same amount of time.
So, why am I telling you this? What's your takeaway?
I'm telling you this because I just finished doing an interview with Steve Slaunwhite. Steve's a master Business-to-Business copywriter … and an outstanding teacher.
Quite honestly, after finishing the interview, I felt kind of cheated. Had I known what Steve told me in his interview, I probably wouldn't have spun my wheels so long writing (or trying to write) long form financial copy I didn't like writing …
… I might have become a B2B copywriter instead.
Do I regret the path I took? Not at all. I'm just excited for you because you have so many different opportunities to claim the writer's life for yourself. And B2B is a lucrative, fun-sounding opportunity.
So please join me tomorrow to find out what I learned from Steve about him and this rich opportunity.

Modern B2B Copywriting
Learn everything you need to know to succeed as a B2B copywriter from marketing your services to writing copy and everything in between. Learn More »

Published: March 7, 2016