The Single Most Effective Way to Survive (and Thrive) Your Early Years as a Writer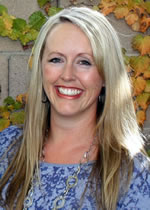 Mindy McHorse
I still remember the laughter of those portly German farmers.
My mouth was on fire and tears streamed down my face as they raised their beer steins and heartily guffawed.
It was part communication breakdown and part cultural misunderstanding. As a 16-year-old exchange student in Bavaria, I'd set out to spend a year learning about a new culture with the hopes of perfecting my German-speaking skills.
My host parents had taken me to a traditional village feast down the road from their sheep farm. On the table was a lavish spread of roast and Spätzle noodles, white sausage, Bavarian blue mould cheese, white cabbage salad, and semmelknödel (tennis ball-sized, fluffy, beige spheres made of breadcrumbs, eggs, onions, and milk — delicious!).
Also on the table were various spreads, including sweet mustard and a white, creamy sauce.
I put a large dollop of the white sauce on my plate. Once settled at the table, I smeared some on my sausage.
"Ach, nein!" called out my host mother. "Dass Essen ist würzig!" At my blank expression, she frowned. Then her face lit up with the right word.
"Spicy! That is spicy!" she warned me in her accented English, a concerned expression on her face.
"Oh, that's no problem!" I said, waving my hand. "I'm from New Mexico. We eat spicy food all the time." And we did. I'd become quite a green chile fan in my teen years.
What I didn't realize was how vastly different green chile and horseradish are in their spiciness. Chiles burn the tongue but ease up quickly so you can savor the flavor. Horseradish burns way on up into your nose and sinuses, and if you take a massive heaping like I did, it doesn't let up for days. (Or at least, that's what it felt like.)
So the Bavarians laughed. I cried. And it became one of my host parents' favorite stories to share at gatherings.
I knew going into my year as an exchange student that I'd encounter cultural differences and get exposed to new things. I knew I'd be challenged and even confused at times.
What I hadn't realized is just how hard it would be a third of the way through the year. By October, I'd been away from my family and friends for three months (and this was before FaceTime and cell phones, so it was doubly tough!). I didn't speak the language well. The weather was bleak and cold.
And I still had nine months to go, which felt like an eternity at the time.
The only thing that got me through was my group of fellow exchange students. There were about 30 of us, all in the same program. We'd traveled over to Europe together before spreading out across Germany. But we came back together again every two months for three-day-long seminars on all things German.
That group became my anchor, my life support.
When things got hard, the group served as a "pick-me-up." We all benefited from shared experiences. We cheered each other on when homesickness set in. And when we completed our goal of a full year abroad, we celebrated together.
Not quite two decades later, many of us remain good friends.
The writer's life can feel much like a year in a foreign country, especially at the start. It's a new world with possibilities vastly different from what you may have grown up thinking about. There's no single path to success and enjoyment, but rather many with surprising twists and turns — some challenging, some exciting.
The only things that will remain the same throughout your pursuit of a paid writing career are the relationships you make while you're on this path. Nobody else can understand this world better than a fellow writer, and it's from fellow writers that you'll get the best advice and most loyal support.
I urge you to reach out now in any way you can to other writers. Don't make the mistake I initially did as a young writer and worry they're your competition — hardly! They're your friends. Your allies.
You can find fellow writers in local writing groups, at live events like Bootcamp, or online in the various AWAI Facebook groups like Barefoot Writer, Online Copywriters, and B2B Writing Success. (What's your experience connecting with other writers? Please share below.)

The Professional Writers' Alliance
At last, a professional organization that caters to the needs of direct-response industry writers. Find out how membership can change the course of your career. Learn More »

Published: March 22, 2016