Stay on Course in Your Success Journey With These Two Crucial Strategies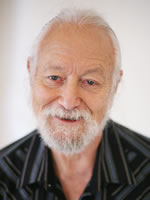 Will Newman
Earlier this week, we talked about how metaphors can shape our reality – locking us into a way of seeing how to succeed … or encouraging failure.
At that time, I told you how my Rotary Club was in the early stages of developing a backpack food program for young people in our community. We hit a snag. And the member who'd earlier celebrated being on the "road to success" felt we were stuck.
Metaphors often control how we act. The way the Rotary member responded is similar to how I've seen AWAI members seeking the writer's life respond to snags. They feel "stuck" — often hopelessly — on the road to success.
I recommended getting off the road to success. Instead, imagine your success journey as an airplane trip. Airplanes constantly make mid-course corrections. They never make a true straight-line flight.
Our success journeys are the same … never a straight dash from neophyte to the writer's life.
Putting meaning into the metaphor . . .
This airplane metaphor carries great power … but only if you use two strategies for making mid-course corrections.
Mid-Course Strategy #1: Find yourself a "navigator"
You need someone who'll guide you in your mid-course corrections. AWAI's forums are the best place to find that navigator. Many of your peers have hit the same snags you might be having now … or that crop up later along the way.
Or you could choose a particularly close friend who wants you to succeed as much as you do.
Regardless of whom you choose for your navigator, find someone who can give you support and guidance all along the way to encourage your mid-course corrections.
Mid-Course Strategy #2: Keep moving forward . . . no matter how small the movement
Over the years, I've heard from AWAI members who faced serious illnesses (their own and family), job loss, increased work at their jobs, hurricanes, and many other scary events.
One member stands out. She told me that while her problems slowed her down, she wasn't giving up. She put aside 15 minutes a day to study The Accelerated Program and do other work toward the writer's life.
She wanted to do more. She'd planned to do more. But she was doing as much as she could.
She kept moving forward, slower than she'd hoped at first. But she didn't stop. She kept her momentum going.
Don't allow yourself to be stuck. If "life gets in the way" (boy, how many times have I heard that?), make a mid-course correction around it. Do something — anything — that keeps you moving forward.
Read a book that makes you a better writer. Study an AWAI program, even for 15 minutes a day … or 15 minutes a week if that's all you can spare. Write as much as you can: letters, emails, notes to your coworkers, using the skills you're developing here.
Don't forget; airplanes fly because they keep moving forward.
I'm interested in finding out how you respond to this different metaphor about success. Let me — and our other readers — know in the comments below.

The Professional Writers' Alliance
At last, a professional organization that caters to the needs of direct-response industry writers. Find out how membership can change the course of your career. Learn More »

Published: March 2, 2016