The Lasting Power of the Positive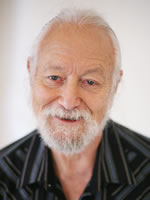 Will Newman
I'm sick of it!
Negative. Negative. Negative.
I'm talking about today's current political climate. Regardless of party. Regardless of candidate.
I'm sick of the negativity. Know what I'm going to do? I'm going to stop paying attention.
Yes, you'll hear over and over that in the news, if it bleeds, it leads. Or in copywriting that fear and greed sells.
That may be true … until your reader's attention fades because, like me, he's sick of it.
For a change of pace, look to the positive.
I'm going to offer you two outstanding examples of how being positive can motivate your reader every bit as much — NO! Make that more — as being negative. These two examples are all the more impressive because the subjects are dismal: homeless teens and disease.
Kimberley Seville wrote the first example as a fundraising letter for Covenant House (sheltering agency for homeless youth). She tells us about Kelly, a teenage girl who shows up at Covenant House one cold evening. She's shivering, hungry, and has no place to go. Kimberley — in the voice of Sister Cruse — tells us Kelly's life "is a bleak story, indeed."
Kimberley doesn't let the story wallow in bleakness. Sister Cruz feeds Kelly. Finds her warm clothing. And gives the child hope. Kimberley's positive approach also gives the prospective donor hope — hope that helps convert the reader from prospect to donor.
Positive, uplifting … even though this could have been very depressing.
Birthday balloons and an unforgettable message
My second example is something I saw on television several years ago doing a training event hosted by AWAI.
Let me start by asking you: Of all the diseases facing us today, which is potentially the bleakest, the most negative? That distinction goes to cancer.
One evening, Linda and I settled down to catch a movie on the Hallmark Channel before turning in. Midway through the movie, I saw an ad from the American Cancer Society that brought tears to my eyes. Not because it was sad, but because it was so positive.
The ad showed birthday celebrations — lots of them. Old people, middle aged people, young people celebrating birthdays. Then it showed a gaggle of kids running into a house to join a birthday party.
No statistics about how many children contract cancer. Or how many die. Not even a word about how many survive. Instead, this simple line …
"What we need are more birthdays."
The power of a positive story.
Thank you for joining me and Mindy this week. We've had fun writing to you, and I hope you've taken away some tidbits to help you along your journey to the writer's life.
I'll be back next week, sharing some time with B2B master Steve Slaunwhite. I look forward to seeing you.
Until then, I'd love to hear what you think about the power of positive stories … or about anything we've discussed this week. Let us know in the comments below.

The Professional Writers' Alliance
At last, a professional organization that caters to the needs of direct-response industry writers. Find out how membership can change the course of your career. Learn More »

Published: March 4, 2016