The Power of Association to Fuel Success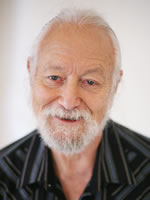 Will Newman
My wife Linda calls me her cave bear.
And I am. Not because I hide out in my house. Since I moved to the small, rural mountain community I call home, my cave is my town and the surrounding area. I hate leaving it.
Wasn't always that way. Before moving up here, my house was my cave. I'd go to work. I'd go to family activities. Infrequently, I'd venture out for social activities.
What changed once I moved up here?
Rotary.
Now don't worry. I'm not going to try to convince you to become a Rotarian. What I want to do is show you how association through Rotary changed my life.
It shouldn't surprise you that in my pre-mountain life I wasn't a joiner. I'd never found much benefit in joining some group. But Linda and I moved to our community of about 2,000 people not to escape urban troubles but because we both wanted to get involved in the community.
(I know this contradicts my cave bear persona. But having been a teacher for twenty-five years, I wanted to be able to improve the lives of children more directly in some way.)
Not long after moving here, I told a recently acquired friend I wanted to get involved in our new community. He told us the only real way was to join one of the two service groups. A little asking around later, I found out he was right.
Join? Me?
He invited me to join one club. A nice group of men, but it really didn't feel like me.
Two weeks later, Linda and I were at the annual "Fisherman's Breakfast." Bob, the principal of the high school (a friend of my brother-in-law), called us over to introduce me to several friends. They were all members of the Rotary club. And then, one of the women invited me to a meeting.
Long story, short: I clicked with the people in the club. In short order, I was helping with a fundraiser. Not long after, I was painting school bus shelters. Nineteen years later, I've been president twice. I'm currently the club secretary. I've been involved with more club activities than I ever imagined (including being a co-director of a triathlon).
Becoming a member of our Rotary club helped me realize one of my dreams.
Nice story, but what does it mean to you?
I wouldn't have been as happy or busy in my life right now if I hadn't discovered what I call the "Power of Association."
The Power of Association opened horizons I never expected. I have more real, sincere friends than I ever had before moving here. I've learned things I never thought I'd know (like how to tie a timber hitch). My life has been enriched beyond measure.
Because of the Power of Association.
My experience convinced me this power is a universal human principle. We are stronger, more successful, and more able to accomplish our dreams when we trust others and join with them.
Over my next two articles, I want to show you specifically how you can use the Power of Association to accomplish the writer's life.
Until then, I'd love to hear about your experience with the Power of Association. Comment below to let us know.

The Professional Writers' Alliance
At last, a professional organization that caters to the needs of direct-response industry writers. Find out how membership can change the course of your career. Learn More »

Published: March 21, 2016