The Power of Association to Teach and Inspire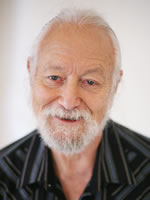 Will Newman
Thank you for coming back today for our second look into the Power of Association. (If you missed Monday and Tuesday's articles, you can go here and here to read them).
I'm not by nature a social beast. I am, as Linda calls me, a cave bear.
This personality quirk flies in the face of why I moved to the small, rural community I call home … to get involved, particularly with the youth.
Fortunately, I discovered Rotary – the international service organization that's now the only service club in town. That discovery has enriched my life over the last almost twenty years.
That enrichment comes from the Power of Association … a universal human principle that ensures growth through sharing with each other.
And nowhere has this power benefited me so much as its ability to inform, teach, and inspire.
My association with Rotary affects both my personal and copywriting life. These two parts of my life are so intertwined that I can't separate them.
Inspiration from an unlikely place
Even before I switched from writing alternative health copy, I relied on contacts and information I'd gained through Rotary to enliven my copy.
At one district conference (yes, I'd left my cave to attend it 400 miles from home) I talked to four people who'd used alternative health solutions for a problem I was writing about. Three of them were frustrated with the lack of effectiveness of what they'd tried. The fourth was very satisfied with the same approach my product took.
Did those contacts make it into my copy? You bet! Would I've been able to make similar contacts if I didn't belong to a group like Rotary? Not likely.
Notice I said "a group like Rotary," not Rotary. While I love Rotary, I'm convinced the power I'm talking about lies in the act of associating with others in a group like this.
Using what I know from my association to teach others
Let me give you another example of how my Rotary association inspired me. I used an ad from the Rotarian Magazine for an example in the Circle of Success Leads Targeted Learning Program.
This ad demonstrates two important concepts. First, it presents a prime example of what's known as a promise lead: "Make a donation today, and ensure a polio-free world for tomorrow." This ad was part of Rotary Internationals ongoing End Polio Now campaign.
The second concept is the crucial importance of knowing who your audience is. This ad is directed toward Rotarians. As a group, we've donated over $1.2 billion to the effort to eradicate polio. We're believers. We are perfect prospects for this ad.
But if you're not part of Rotary, this ad might come across, as John Forde said, as unbelievable.
The Power of Association has helped me achieve the writer's life. My challenge to you today is to look at your own life. What associations do you have that can inform, teach, and inspire? How can you make those associations if you don't have them now?
I look forward to seeing you here again Friday when I talk about the greatest impact my association with Rotary has had on my life.
Until then, we'd love to have you share your thoughts in the comments below.

The Professional Writers' Alliance
At last, a professional organization that caters to the needs of direct-response industry writers. Find out how membership can change the course of your career. Learn More »

Published: March 23, 2016