The Power of Belief and How to Make it Happen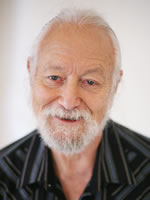 Will Newman
Welcome back! I'm glad to see you here again today.
Back in Monday's article we talked about Ed Gandia's Business-to-Business (B2B) success strategies. In the first strategy – "Be sensible and take your time" – I said that if you rush into copywriting before you're financially able, you risked making serious career mistakes.
One of those mistakes is writing copy for a product you don't believe in.
The new copywriter's dilemma . . .
A common mistake beginning copywriters make is taking on any client that comes along. This might mean writing copy about a product you don't really believe in.
When you don't believe in your product, your writing shows how you feel. And if you don't believe in your product, how can your prospect?
This is what happened with a copywriter I coached several years ago.
Her writing was normally very strong and easy to believe. But when I looked at an assignment she'd worked on, I knew immediately she didn't believe in the product. Her writing was vague. She'd fallen into using hype and exaggeration.
The quality of your writing – and its success – depends on describing the benefits of your product in clear, specific words. When you believe in your product, that's easy. Your enthusiasm shines through without having to resort to hype.
But when you're getting started as a copywriter, it's hard to turn down any client who'll hire you. I know. I've been there. So you might take an assignment about a product you don't totally believe in.
How to love your product when you don't love it (yet) . . .
Instead of telling you to turn down those types of assignments, I'm going to tell you what I suggested for the woman I coached.
I told her that you don't have to completely believe in your product. You have to find something to believe in.
Her problem was clear. She wasn't a prospect for the product. But when we looked at the product again from the prospect's view, she was able to see how her prospect could be naturally excited by what the product offered.
This realization came quickly once she shifted her perspective.
I'm not suggesting you "trick yourself" into believing in the product. The key is to put yourself into your prospect's place even if you're not the ideal prospect. This takes imagination … and empathy.
When you come to the realization that the product you weren't so crazy about is one your prospect can love, you'll feel differently about it. You'll write differently. More convincingly. More successfully.
But what if you can't find that way to believe in your product?
As hard as it is, turn down the assignment. If you don't believe in it, you'll struggle. Your writing will show it. You'll write poor, unconvincing copy. Copy fails.
I know. I made that mistake when I started out. But that's a story for another day.
It's been fun being with you this week. I look forward to having you come back again next week. Until then, comment below and tell us your thoughts about today's article.

The Professional Writers' Alliance
At last, a professional organization that caters to the needs of direct-response industry writers. Find out how membership can change the course of your career. Learn More »

Published: March 18, 2016