The Word Secret Behind Donald Trump's Billion-Dollar Empire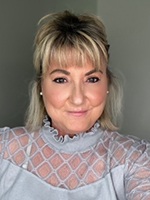 Sandy Franks
Although I would love to tell you Donald Trump is reading The Golden Thread, the truth is, sometimes things are just a matter of coincidence.
However, this coincidence is so good I couldn't help but tell you about it because you're going to learn the word secret behind The Donald's billion-dollar empire.
But that's not all. He's using the same word secret to stampede his way through to possibly winning the Republican nomination for President.
And just to clarify, this issue has nothing to do with politics.
I'm simply highlighting a powerful writing secret that could actually become the make-or-break point in your paid writing career.
So, let's get to it.
Fewer Complicated Words are Better
Like so many people, I'm often shocked at the statements coming from Donald Trump's mouth. Sometimes what he says is so outrageous, he can't possibly plan this stuff in advance. Or does he?
The truth is, he knows exactly which words to use. When University of Pennsylvania linguistics professor Mark Yoffe analyzed some of Donald's statements, he found that Trump sticks with one-syllable words and with simple sentences such as, "We have a real problem."
He also found that Donald rarely uses complex sentences or words.
There's one analysis in particular that got my attention because it used a word-scoring technique we've been teaching for years now … the Flesch-Kincaid score or FK.
If you're not familiar with it, the FK scores what you've written based on three criteria: passive sentences, ease of reading, and grade level.
The number of passive sentences should be between zero and 15%, but ideally you want the score to be zero. For reading ease, 1 is hard; 100 is easy. The ideal reading ease range is 60% to 70%. The ideal grade level score should be 7th to 8th grade.
Picking the Right Words: The Key to Selling
A linguistics expert used the FK score on Donald's answer to this question: Is it wrong and un-American to discriminate against people based on their religion? Here's Donald's answer:
The words in red are ones he emphasized when talking. The blue ones show repetition. His FK grade level score: 4.2 (4th grade). The same FK scoring was applied to other candidates such as Ted Cruz and Hillary Clinton, who ranged from 6th and 8th grade, and Bernie Sanders, who scored on a 10th grade level.
The linguistic expert summed up his findings on Donald's word choices like this, "Trump uses words the way a good salesman would. Repetition of phrases and important words, simplified speech: These are the keys to a good sale."
I think everyone agrees that Donald is a good salesman. In fact, it's fair to say his selling ability is the secret to his billion-dollar empire.
Good Writers Use the FK Score
The FK is the secret to selling in print and online too. It's proven to have a direct impact on revenues. Several years ago, Steve Sjuggerud, the editor of the popular financial newsletter True Wealth, gave a presentation on an FK discovery he made that tied editorial quality and revenues together.
He ran articles from the highest and lowest performing newsletters at Agora, Inc. through the FK rating system. Newsletters with the highest sales had almost perfect FK scores. Those with low sales had the worst scores.
Here's the takeaway from this article: The FK score is a powerful tool. If you aren't using FK scores on everything you write, you are doing yourself a disservice. Worse yet, you're probably leaving lots of money on the table not only for your client, but also for yourself.
Start using it regularly and I'll bet your writing improves dramatically.

The Professional Writers' Alliance
At last, a professional organization that caters to the needs of direct-response industry writers. Find out how membership can change the course of your career. Learn More »

Published: March 28, 2016