Tips to Overcome Self-Sabotage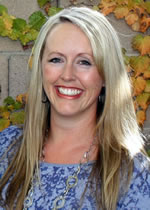 Mindy McHorse
Have you ever wondered if you're sabotaging your own success?
I ask because it's something most creative people do at one point or another. I've certainly been guilty of it from time to time.
It's on my mind thanks to an eye-opening chat with Ilise Benun the other day. Ilise is known as the "Marketing Mentor" and focuses her trainings on creative people. (I interviewed her for the upcoming March issue of Barefoot Writer; make sure you grab your copy when it's out.)
During our chat, Ilise told me about several common mistakes made by people who run creative businesses for profit.
I was appalled to find I could relate to just about all the mistakes. And I know a lot of other writers who are just as guilty. Maybe you can relate to some of them …
Not following up on potential contacts that could lead to projects.
Letting clutter pile up so it masks the things you really want to do.
Not taking breaks when you're stuck on something and instead pounding your head against the problem till you're so stressed out you want to explode
Submitting things at the last minute so you run out of time to improve it and do your best
Engaging in unhealthy behaviors like not getting enough sleep or eating poorly so you don't feel well enough to try hard
Constantly worrying you're a fraud and you're going to get fired and forgotten
These are all classic signs of self-sabotage.
A lot of it comes down to not thinking you deserve success. So you sabotage your "best" efforts. The result lets fear drive your actions, and it becomes a self-fulfilling prophecy.
I'm not going to preach about organizing your office or calling to follow-up on every lead you get.
But I will say this: One of the best ways to overcome self-sabotage is to take advantage of the perks that come along with freelancing and let yourself enjoy the ride.
So maybe stop in the middle of your writing and go for a walk. Take a shower. Daydream a little. Read things for pleasure.
When you're constantly stressed about learning more and making money, your verve for life starts to wither. That shrinks your drive to grow and learn and be creative. And that shrinks your ability to meet your opportunities head-on.
You can also break your tasks into small, doable chunks. Or use positive affirmations and meditations. Or set up a mini-cheering squad made of close friends or family members.
One thing that works for me is to indulge in pleasure before taking on whatever challenge or opportunity I'm nervous about. Most people use pleasure as a reward after the hurdle is conquered, but I prefer the reverse, and it seems to help.
Try it both ways and see what works. (And tell me about it below.)

The Professional Writers' Alliance
At last, a professional organization that caters to the needs of direct-response industry writers. Find out how membership can change the course of your career. Learn More »

Published: March 3, 2016