Two (More) Strategies for Building Your Writer's Life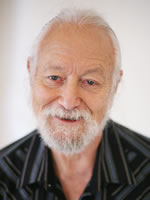 Will Newman
It's great seeing you back here today. I'm looking forward to passing on Ed Gandia's final two strategies (out of four) for starting a Business-to-Business (B2B) career. If you missed it, in Monday's article we talked about his first two strategies.
But what if you want to launch your writer's life with another niche?
Read on anyway. Ed's four strategies work for starting a career in any niche you're interested in.
Monday I shared how Ed transitioned from a career in sales to a six-figure career as a highly successful B2B copywriter. He did it using specific strategies …
As a really quick review, here are Ed's first two strategies:
Success Strategy #1: Be sensible and take your time
Success Strategy #2: Start with what you know
But those are just two of the strategies he used for success. In total, there are four strategies. So as they say, without further ado, here are Ed's final success strategies …
Success Strategy #3: Get training
Before writing for The Writer's Life, I wrote The Golden Thread for AWAI. I've periodically gotten comments in both these e-letters from readers who say they want the writer's life but they don't know how to start.
You start by getting training to become a skilled copywriter. It's not hard to do.
A good place to start is AWAI's Accelerated Program for Six Figure Copywriting. Once you've begun, you're already more than halfway there. That's because to succeed as a copywriter, you need to be able to write persuasively, clearly, and know the industry you're writing for.
With these three skills combined, you'll be head and shoulders ahead of the competition.
Success Strategy #4: Know what your industry needs
Every industry in the B2B niche is different. Some heavily rely on white papers and case studies. Others may need what are called sales collateral. These are products like brochures, self-mailers, and the like. And all need copywriters who can write emails, web copy, and other online copy.
Educate yourself about the kinds of projects that are most needed in your industry. You can find this out by talking with people at trade functions or seminars. But right now, going to those might not be practical for you. So, be sure to do thorough online research into what kinds of materials companies in your particular industry are publishing.
Now this strategy might seem pretty specific to B2B. But it's not. If you're interested in writing for any niche, you have to know what that industry needs. So … research!
On Friday, we're going to look at a crucial – no, make that life or death – factor in writing strong, convincing copy in any niche … B2B, financial, self-help, anything. So I hope to see you then.
I also hope you'll take a moment to leave a comment below about today's The Writer's Life.

The Professional Writers' Alliance
At last, a professional organization that caters to the needs of direct-response industry writers. Find out how membership can change the course of your career. Learn More »

Published: March 16, 2016