Why Success as a Writer Won't Ever Mean Perfection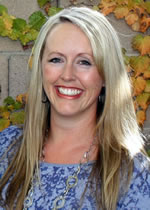 Mindy McHorse
Did you see the Grammys that aired two weeks ago?
Whether you caught it live on television or relived it through social media clips, you probably know a lot of glitches took place during the show …
Like when super-power vocalist Adele's piano mic "ker-plopped" onto the piano strings, making for an out-of-tune guitar sound.
Or when singer-songwriter Lauryn Hill didn't show up for her set, despite announcements by the Grammys she'd be part of a surprise performance.
Add to that the fact that CBS had promoted an All Access livestream of the event that crashed completely just four seconds before the big show …
… and you've got a barrelful of unexpected mistakes by the best in the biz.
Plenty of finger-pointing and snide remarks surfaced on Twitter the day after the show aired. But on the flipside, plenty of fans overlooked the glitches and piped in to celebrate the gifted performances from artists they adore.
You know what I love most about the whole thing? It's not just that the show had to go on since it was live T.V. It's not even that so many artists picked up the slack and gave jaw-dropping performances.
No — I love that so many mistakes were made in the first place.
You know, there's a myth often embraced by new artists (and that includes writers). It's that once you reach a certain point in your career, you're beyond mistakes. New writers think veteran writers simply don't have errors anymore. That once you've proven yourself as a successful professional, you've pretty much "figured it out" and no longer suffer from missteps.
I'll admit, I once thought that, too. Just a year into my own writing career, I remember finding a few typos in the e-letter of a very prominent writer. I was shocked. I judged the guy harshly. How can someone so successful and well-known make such a pin-headed mistake?
Now, six years later, and with multiple writing campaigns under my belt, I get it. Even the most professional, intelligent writers still make typos. Sometimes copy can get reviewed by six different people and every one of them will miss the same error.
And sometimes, even the best in the business just screw up.
But you know what separates the real professionals from the amateurs?
Established writers keep right on trucking. They don't let a typo get them down. They're not swayed by a flurry of negative comments from readers. They just keep right on writing. Occasional errors are part of the deal.
If you waited to write with complete perfection all the time, you'd be hard-pressed to ever get anything published.
Just like Adele kept right on singing, completely un-swayed, you'll go far if you can get to the point where little things don't knock you clear off the success path.
Instead, realize mistakes will happen. Do your best to minimize them, but don't get waylaid if something goes wrong. Doesn't matter whether you're dealing with balky audio or a misplaced comma. If you want true success in the writer's life, the show must go on.
Or you can take Adele's approach and roll with it. After the Grammy's, the singer-extraordinaire tweeted the explanation for the pitchy performance, said stuff like that happens, then added, "Because of it though … I'm treating myself to an In-N-Out. So maybe it was worth it."
Thought? Opinions? Questions? Please share below.

The Professional Writers' Alliance
At last, a professional organization that caters to the needs of direct-response industry writers. Find out how membership can change the course of your career. Learn More »

Published: March 1, 2016