Without This Foundation, Your Writing Will Probably Collapse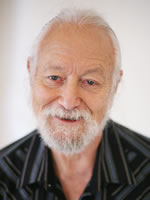 Will Newman
I've noticed something about myself that over the years isn't getting better. When I'm learning a new skill, I don't always transfer it to similar but different situations.
And I think this difficulty is fairly common. Let me give you an example from Dora, a Circle of Success member.
I'd seen Dora's copy in COS peer reviews several times. She writes good, solid, direct marketing copy.
Recently, Dora asked me to look at web copy she wrote. It surprised me. It seemed like she'd forgotten most everything she'd learned. She hadn't generalized from mailed copy to web copy.
I've seen this with other members too. When they move from long form direct marketing copy to a different niche – like fundraising, B2B, or web copy – much of their learning disappears. And based on my unofficial observations, this problem crops up in web copy the most.
So today and for our next two visits, I'm going to share three essential writing secrets from Mark Ford that cut across all types of copy you write.
Mark revealed these principles in his book Persuasion: The Subtle Art of Getting What You Want. Today, we'll look at Mark's foundation for all successful persuasion.
A strong foundation = a strong promotion . . .
Every successful direct marketing piece – letter, web page, email, every piece of persuasive writing – stands on the foundation of a compelling idea.
Mark puts it this way: Compelling ideas make the reader think, "Boy, that makes so much sense!" Or, "I never thought of that before, but it's true!" Or, "Wow! I can't wait to tell someone this!"
Your idea must engage your reader with such force that he's pushed to keep reading.
How do you do this?
By engaging your reader at two levels: heart first and mind soon after.
You have to sell to your prospect's heart before you can expect his mind to agree what you're selling is a good idea. Capture emotions first. Only later do you appeal to intellect.
This is where the compelling idea comes into play. Truly compelling ideas appeal to both parts of the brain – emotional brain first; intellectual brain very soon after.
Where to find compelling ideas . . .
I wish there were a simple prescription for finding compelling ideas. Something like, "Go to this website for the 100 most compelling ideas."
Sadly, it doesn't work this way. There's no shortcut for finding compelling ideas. The best starting place, though, is to read.
If you want to be a good copywriter – if you want to write effectively in any genre – you must read avidly. You must read all types of books, fiction and nonfiction, in a wide range of subjects.
You also have to listen. Your radio is a great hunting ground for compelling ideas. Where I live, about the only radio stations we get (other than country and rock) are NPR and BBC.
I'm not recommending NPR and BBC for their political slant. They're starting points because they have extended stories that can lead you on a glorious outing into the world of ideas. Any radio network that carries extended stories with details will do the job.
Where else? TED Talks. Internet lectures and classes. (Many are available through iTunes and similar services.) Select podcasts.
The one, critical step . . .
There is one essential step to finding compelling ideas. You must think. Read and listen actively. Think about what you're ingesting. Make notes. Engage the ideas you hear.
I wish it were easier. But it isn't. If you think you can swipe compelling ideas (as some copywriting "experts" suggest), your ideas will be warmed over. Stale. Uninteresting.
Borrowed ideas will not engage your reader for one reason. They haven't engaged you.
Base every promotion – long copy, short copy, direct mail, web copy – on a compelling idea. Do so, and your copy has taken the first big step toward success.
This Wednesday, we're going to look at another of Mark Ford's essentials for persuasion. It's one lacking in a good 90% of web copy I've seen, and the biggest problem with Dora's copy.
Hope to see you then. But before you leave, take a moment to tell us what you're thinking in the comments below.

The Professional Writers' Alliance
At last, a professional organization that caters to the needs of direct-response industry writers. Find out how membership can change the course of your career. Learn More »

Published: March 28, 2016