A Constant Stream of New Copywriting Clients From Around the World for this AWAI Member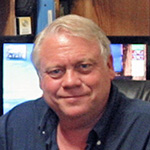 Steve Maurer
Every time we check in with Steve Maurer it seems he's landed a new client. And the trend continues with a pair of high profile projects for clients here in the U.S. and overseas that just came through.
"The company from Holland – an international heavy-equipment mover and deep sea salvage company – found me. In her email, Erica said she did a search for an industrial content writer. And there I was on Google, waiting for her. My website prompted the first contact," says Steve, a Circle of Success member who specializes in B2B writing.

The second company – a leading electrical device manufacturer – was a different story altogether. In fact, it surprised me. Because of recent training, I used a 'stealth marketing' technique without knowing it! A 'warm' email.

My intention was to get information for an electrical newsletter client of mine. I emailed the contact given me to set up a quick interview and see what they'd like to feature. He didn't email me back.

Instead, I got an email from the senior marketing manager. It was short and to the point: 'Steve, do you have any samples of your work?'

After I started breathing again, I looked at my email to see what could have prompted this. There it was. I'd included my background as an electrician. It was to show I knew about the industry and wouldn't waste time with dumb questions.

She saw it as an opportunity to get her writing done by a professional who understood their products. By the way, that's going into ALL my interview requests for rest of the year!"
Steve is a committed B2B specialist working towards the day he can leave his day job as an industrial electrician. Working in B2B specializing in that same field has helped him build a strong freelance writing career working in a niche he knows a lot about and has an interest in.
"It fits my knowledgebase, my interests, and my skillset. I am the person these companies are trying to reach out to. It's a natural fit for me. And big B2B companies have deep pockets! They actually have budgets, says Steve.

I also like B2B because of the variety of writing, both copy and content marketing. On the content marketing side, it's more than just blog articles. There are case studies, press releases and white papers, to name a few.

B2B companies have lots of products and services. And that inventory continues to grow as they struggle to stay on top. That means they'll never run out of copy that needs written. And that means … I'll never run out of work."
For Steve, landing these new clients is a huge deal … in more ways than one.
"It gives me goosebumps. Not just because of the money, although that helps. But, I'm writing for companies on the cutting edge of product development. Several companies I've purchased from in my day job, says Steve.

There is one part that is extremely rewarding, though. It's become so common that it's almost an ongoing theme. When I talk to prospects and clients, they tell me this:

'We're so glad to have you on board. We know what we want to say. We just don't know how to say it! That's why we called you.'

I'm helping others succeed. The more I do that, the more successful I am. That's cool. And in the client from Holland's case, I'm writing a safety article. An article that will make a difference in people's lives. That's very cool."
Such a great attitude and an inspiring story. Congratulations, Steve!
You can check out Steve's freelance website here: http://www.maurer-copywriting.com.

The Professional Writers' Alliance
At last, a professional organization that caters to the needs of direct-response industry writers. Find out how membership can change the course of your career. Learn More »

Published: April 29, 2016