A Two-Letter Word that Can Deaden Your Writing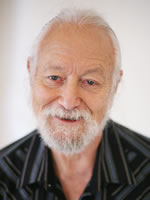 Will Newman
Welcome back to our discussion of the most important – and powerful – words in your writing … verbs.
If you were with us Monday, you recall grammar expert Karen Gordon described verbs as "the heartbeat of a sentence." They give life, excitement, and vividness to your writing. (Click here if you missed that article.)
But not all verbs carry equal power. One verb in particular lacks any vividness, excitement, emotion … the verb 'is' in all its forms: is, am, was, were, and so on. Instead of being a heartbeat, 'is' can kill your copy.
Sometimes 'is' verbs are necessary (as in this sentence). But frequently their ease of use seduces us and we slip into using them.
As you saw last Monday, passive sentences weaken writing. And you cannot write a passive sentence that doesn't rely on some form of 'is.'
But 'is' verbs also deaden vividness when not used in passive sentences.
Consider this example: "John is a manager of a group of six people."
The sentence expresses the idea clearly. But it lacks visual impact. I see John sitting at a desk, shuffling papers.
In revising, you want to replace 'is' with a more active verb. A reasonable replacement sits close by. If John is a manager, what does he do? He manages.
"John manages a six-person group." Here you see John standing near his group directing, instructing, supervising them. Much more active.
Forcing yourself to replace 'is' opens options for explaining better. Instead of "John is a very good manager of his team," you could say "John inspires his team."
Replacing 'is' made the sentence stronger. But it also gave greater insight than the weak words 'very good' expressed.
Simple strategy for strengthening your writing
Using 'is,' 'was,' 'were,' and other forms of 'is' is inevitable in writing. You can't eliminate 'is' in the previous sentence and still have it sound normal and conversational.
But you can eliminate many instances of 'is.'
After finishing your first draft, print it. Read your copy and circle or highlight every 'is' verb.
Can you replace 'is' with what what the person or thing does … like we did with John managing and inspiring?
"NutriWhomp is a supplement that …" becomes "NutriWhomp builds strong muscle …"
"The Mont Blanc was huge" becomes "Mont Blanc stretched skyward so its summit disappeared into the clouds."
'There is' and 'there are' … a special case
I chalk up my using 'there is' and 'there are' to habit. We all do it. But they deaden copy.
To eliminate these copy-deadeners, simply pluck them out. Your improvement sits close by.
"There's a special gifting waiting for you when" becomes "A special gift awaits you when …"
"There are four ways our supplement will increase your energy level" becomes "Our supplement boosts your energy level four ways."
Eliminating 'is' in all its forms where possible forces you to write more concisely and more specifically. Your ideas shine through brighter … and your copy will persuade and succeed.
Come back tomorrow, when we'll take a look at conquering some of the challenges you face when you study on your own.
Until we meet then, I'd love to have you tell me what you think so far. Comment below.

The Professional Writers' Alliance
At last, a professional organization that caters to the needs of direct-response industry writers. Find out how membership can change the course of your career. Learn More »

Published: April 6, 2016