Are These 4 Dangerous Myths Delaying Your Web Copywriting Success?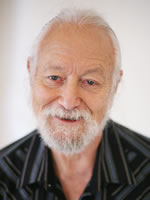 Will Newman
Welcome back! Today we continue our discussion of writing for the Web. If you missed my previous two articles about why I've pledged to learn more, click here and here to read them.
The Web offers huge opportunities for making money. But because anybody can proclaim themselves an 'expert,' it teems with misleading myths about web copywriting.
I'm not an expert. Far from it. I'm as much a novice as you. Maybe more. The information I'm passing on comes from real experts like AWAI and web-writing pioneer Nick Usborne.
These myths may sound true … often because they've been repeated many times over. But believe and follow them, and they'll send you in the wrong direction.
Here are my Top 4 Web Copywriting Myths to avoid …
Web Copywriting Myth #1 (The Big One):
Content writers aren't copywriters
You'll hear the term 'content writer' a lot in talk about web copywriting as if it's different from copywriting. Here's one example culled from Quora. (A website where people ask questions and other people answer them.)
A copywriter usually writes advertising text, in which the main focus is on the seller and his products. A content marketer writes text in which the main focus is the buyer and his problems.
You know how wrong this is. Any good persuasive copywriter knows you must focus on the buyer and his problems.
Nick teaches that a good content marketer does exactly the same. Content might differ, but the end point doesn't change: To persuade. To focus on the needs of the buyer, and provide solutions. Which brings us to …
Web Copywriting Myth #2:
All web copywriting is about making a sale
Simply is not true. Your goal is to persuade and to develop a relationship with your reader. Beyond that fundamental goal of all copywriting, the objective of web copy varies with your client's marketing needs.
Some examples: If you're writing a landing page, your objective might be to make the sale … or it might be to get the reader to click through to another page. If you're writing a blog, your objective is to engage, inform, build relationships without necessarily leading directly to sale at all.
Web Copywriting Myth #3:
Write for SEO (Search Engine Optimization)
SEO means your copy must contain 'keywords' that search engines spot and use to understand what your web pages are about. Keywords help get your site noticed.
Some misinformed web writers have elevated SEO to a religion. They preach you must write first for search engines, peppering keywords throughout copy, in a specific ratio or quantity. Only later do you worry about how your writing sounds to real people.
HUGE error. Even if your copy ranks #1 in search results, poor, SEO-laden copy won't keep your reader on the site long enough persuade him.
Web Copywriting Myth #4:
Short copy is better than long copy or
long is better than short
Nick teaches the copy's length doesn't determine success. Success comes from knowing key strategies and secrets. One secret: the purpose of your copy dictates length.
The reality about long or short copy: It depends. It's not how much copy you have, but what you do with it that counts.
These myths prove one thing about web copywriting. If you believe what you 'learn' from anybody other than a trusted, acknowledged, working expert, you risk going off in a wrong direction.
I relied on someone I admire and trust. The man who brought me my 2:57 moment I described yesterday … Nick Usborne.
We'll be hearing directly from Nick next week when he talks about a part of web copywriting I haven't even mentioned (and, that frankly confounds me at times). It's a part you can't ignore.
Until then, please leave your thoughts by commenting below.

The Professional Writers' Alliance
At last, a professional organization that caters to the needs of direct-response industry writers. Find out how membership can change the course of your career. Learn More »

Published: April 22, 2016