Can Cold Email Marketing Really Work?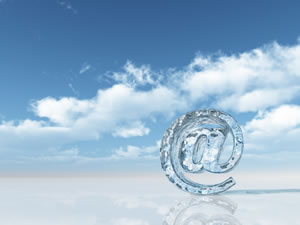 Dear [name],

I wanted to share a few major issues I discovered that are currently harming your website search rankings and performance. There are several bad links pointing to your website. You can confirm this by searching your website on the major search engines' search boxes – Google, Yahoo & Bing. You can simply search by inputting your link: yourwebsitedomain.com

Your website has multiple undesirable technical errors, such as HTML errors, broken links, missing image alt tags, duplicate content, etc. Confirm this by searching your domain or website URL on validator.w3.org, brokenlinkcheck.com and www.siteliner.com

We would be happy to send you a proposal using the top search phrases for your area of expertise and help you to get rid of the above errors. Please contact me at your convenience so we can start saving you some money. In order for us to respond to your request for information, please include your company website address (mandatory) which you want to promote and/or phone number.
Quick show of hands: How many of you cringed when you read this email? I know I did, and it wasn't even sent to me! Yes, this is an actual email someone sent out as part of their outbound marketing strategy, and if our reaction is any indication, this person isn't having much success with it.
This is why cold email gets such a bad rap, whether we're sending or receiving them. Yet when done right, they can be a great way to get more clients. Especially in this age of the poorly written, insincere, sales-y email, a well-crafted cold email can generate quite a response for you. People can be genuinely happy you've reached out to them, and will often say so.
What makes a good cold email?
Think about the last time you responded well to a cold email. What was it about the message that made you read all the way to the end and not just trash it immediately? I'll bet it's because it followed these three strategies.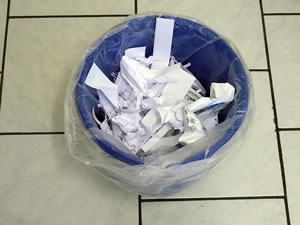 Strategy #1: It spoke TO you, not AT you.
"Dear Julia, Happy Tuesday! I hope this email finds you well."
That was the start of the email. They used my first name, and had a little fun with the "Happy Tuesday." Using my name isn't as rare as it used to be, since any good email marketing tech lets you insert names now. But the "Happy Tuesday" got my attention, as it's something I like to say in my emails, so it's a good indication it's been written by a human. It establishes a warm and playful atmosphere, and probably gets me to keep reading (which I did).
"Thanks for writing great content. We found your post '[post title]' so informative we included it (quote and link) in our recent post '[their post title & link].''
Starting off with a compliment can sometimes be seen as insincere in a cold email, so by singling out a particular post, the sender is telling me they've done their research on me and read through my marketing blog. They're making me feel like a person and not one of the hundred people/businesses they emailed with a similar message.
Strategy #2: It didn't make assumptions, but rather, asked you questions.
"If you have a chance to read it, we would love to hear your thoughts."
The second great tactic of a good cold email is to ask questions instead of making assumptions about the recipient's situation. In this case the sender sent me a link to the post that included my post, and then asked for my feedback. It wasn't an outright question, but definitely encouraged me to take action. The fact they've included a backlink to my site from their blog is good from an SEO perspective, which we both know, but they don't assume I'm in desperate need of the backlink.
They don't presume to know what my SEO strategy is, or how my site is performing overall. They also don't presume to know what my schedule is, and that I'd be reading their email or post right away. They've put the ball in my court and given me the option of taking action (or not). It's a no-risk call to action.
Strategy #3: It didn't try to sell you right away.
That same last line, "If you have a chance to read it, we would love to hear your thoughts," is also a good example of a soft sell. In fact, it doesn't sell me on anything. This company is a cloud-based financial company that produces subscription and recurring billing software for enterprise-sized companies. As a freelance copywriter for tech companies, I'm definitely not in their target market. But they recognized a kindred tech marketing spirit, which is why they reached out to me.
This type of approach also shows me they're looking out for my best interest, rather than simply trying to get a sale. It's an easy way to turn the focus from them back to me, the recipient/reader.
Jumping into a sales pitch right from the start rarely works. You'll get better results if you keep the focus on your reader and establish a genuine connection with them … now.
Now, back to you
With these three strategies, you can turn any cold email situation into a positive one for your business. You'll start new relationships with prospects that have a better potential of turning into new clients in the future — whether you're sending the emails or receiving them.
This article, Can Cold Email Marketing Really Work, was originally published by Wealthy Web Writer.

The Professional Writers' Alliance
At last, a professional organization that caters to the needs of direct-response industry writers. Find out how membership can change the course of your career. Learn More »

Published: April 13, 2016