Curiosity Combined with Desire Delivers the Powerful One-Two Punch Your Copy Needs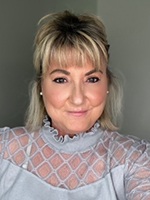 Sandy Franks
Information overload on steroids
Aristotle knew this copy secret years ago
Powerful 2-step formula your copy desperately needs
Another way to stand out
When I was the head of a company that published financial newsletters, some of our more popular services dealt with commodities. Commodities are naturally occurring or agriculturally-grown materials that can be bought and sold.
They are crucial to our everyday lives. Examples include gold, silver, crude oil, natural gas, corn, wheat, and some not-so-natural items such as currencies.
Here's the thing. The rarer a commodity is (meaning the less there is of it), the more value it holds.
Now, let me tell you about another kind of commodity that's important to copywriters: Attention, or more specifically your prospect's attention. Thomas Davenport and John Beck, authors of The Attention Economy: Understanding the New Currency of Business, argue that businesses spend more money these days on getting people's attention than on actual products and services.
Let's face it. With over 2 billion web pages available, 205 billion emails sent annually, more than 300,000 new books published each year, and at least 300 million photo uploads and posts to Facebook each day, it's like information overload on steroids.
Seems impossible to get your prospect's attention and hold onto it long enough to get to your call-to-action.
But, NOT if you understand how attention works. You see, not all attention is the same — some types, just like with commodities, are more valuable than others.
One of the most valuable forms of attention is curiosity. No one understood this difference better than Aristotle. In 350 B.C.E, he wrote a series of essays on attention. One of his most famous lines is: "All men by nature desire to know."
Basically, as humans, we are hardwired with the desire to learn and explore. When people are genuinely interested in what you have to say, they listen, they converse, and they come back for more.
So, how do you get your prospect interested in what you have to say? The best way form of attention is curiosity combined with the desire to know more.
Some great examples of copy that drips with curiosity and desire are the promotions from Rodale Press and Boardroom, Inc. But you can also find curiosity-driven headlines in tabloids too. One of the better ones is Weekly World News with headlines such as Christmas Miracle: Severed Leg Hops to Hospital or Half-Man, Half-Dog Baffles Doctors.
Eugene Schwartz, a name I'm sure you've heard before, was a master at capturing the prospect's attention. One of his controls mailed for 20 years, with this headline:

With mixing curiosity and desire, what we're really talking about is the difference between what your prospect knows and what they want to know.
So here's your takeaway this week. Curiosity with the desire to know more, when used properly, is a powerful two-step formula that will make your copy stand out and get more sales for your client.
When that happens, you stand out from among the dozens of other copywriters vying for your client's attention.

The Professional Writers' Alliance
At last, a professional organization that caters to the needs of direct-response industry writers. Find out how membership can change the course of your career. Learn More »

Published: April 18, 2016