Do Your First Few Paragraphs Heat Up Your Prospect's Interest? Or Cool It Down?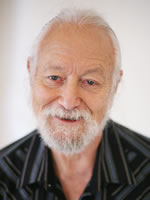 Will Newman
Thank you for returning today as we wrap up our look at three mistakes we copywriters make that kill all types of copy. (Click here and here if you missed the other articles.)
Today we're going to look at a copy killer I see frequently in web copy – maybe even more than in print copy.
Mark Ford has found if you get people to read the first 250 words of your copy, 70% of them will read all of it.
Let's put it another way. If you can't get your prospect to read your first 250 words, you've lost him. Forever.
A weak lead loses your prospect before he gets to read how great your product is.
Revving up
If you're like me and most copywriters, your mind is like an old car engine. Our minds need to be warmed up before we surge down the road to a compelling lead.
We need something to get us moving in the right direction. This happens to me all the time.
I write warm-up copy.
Important for our brains.
Deadly for the copy.
An example from my own history
Quite a few years ago, I wrote a promo for a nutritional supplement. The supplement boosted the user's nutrition, filling gaps left by overly processed foods.
I started the copy by outlining how nutritionally depleted processed food is. I had tons of research to back it up. Then I launched into a description of why this has happened.
After building this rock solid case for why the prospect needed to supplement his diet, I told him the best possible way to do it was with XYZ supplements.
The client loved my approach. The promo bombed.
No matter how compellingly I'd written about the product once I got there, my prospects never got past the first 250 words.
I'd made the mistake of warming up my copy. Which cooled off my prospect's interest.
Do you write warm-up copy?
Most copywriters do. That warm up to the creative process is crucial. I firmly believe if you try to avoid it, your writing will be stiff, dull, and unconvincing. But you can't let it stay in your copy. It buries your true, compelling lead.
Mark Ford's cure for warm-up copy
Here's Mark Ford's strategy for finding your true lead.
After you've written your lead, go back. Read the first paragraph with the eyes of your prospect. Does the paragraph grab your prospect and make him want to learn more?
If not, cut it out (using Control-X or Command-X) and save it to another file. You might be able to use it later.
Then read the next paragraph. Does this one grab your prospect's ineptest? If not, cut it out.
Keep going until you find that paragraph you can feel in your gut will grab your prospect's attention. This is the first paragraph for your lead. You've hacked out warm-up copy.
Eliminating warm-up copy takes discipline and courage. Go ahead and write it. Then have the discipline to go back and look for it carefully. And the courage to hack it out!
I'd love to hear your thoughts on anything we've talked about this week. Comment below to share those thoughts.

The Professional Writers' Alliance
At last, a professional organization that caters to the needs of direct-response industry writers. Find out how membership can change the course of your career. Learn More »

Published: April 1, 2016