Want to Grow by Leaps and Bounds? Learn How to Crawl First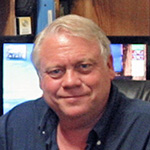 Steve Maurer
Talk about crawling! I made five dollars on my first paid article.
Well, $4.95 to be exact. And for two years, it didn't get much better. Understand that I'd recently had over $9,000/year cut from my wages. I chose writing as way to make that up that lost income.
Those first two years brought about $2,000 each. And each year, I wrote over 400 articles. Don't do the math … it's scary.
I wasn't really crawling. Just rolling around and scooting. But …
Things changed.
Learning to crawl and walk much faster
I've watched my kids and grandkids grow. Kids start by scooting, then crawling. Walking is next. Running and leaping aren't far behind.
In the last part of 2012, I found AWAI.
Or maybe they found me … doesn't matter. What matters is that I learned how to write persuasively. What matters is that I learned to write marketing content, not just content.
What matters most is that I went from scooting to crawling to walking. And now, just a few years later, I'm starting to run.
One step at a time works fine … for a while
I studied my programs and learned to write more effectively. But when I realized I could earn while I learned, it was an epiphany.
Key lesson here: Don't be a professional student. Start prospecting as soon as possible. Your business starts paying for your training.
Creating a website that brought in prospects was essential. As the writing and SEO improved, the site rose up in Google search.
The next thing I learned was marketing. A LinkedIn profile was part of that. My first long-term client came from there. And I built an Information Packet.
As I mastered each skill and used it, my business grew. Writing income doubled yearly.
My confidence skyrocketed.
Overcoming the two hardest obstacles in the way
Learning to write new projects was never an issue. More than once, I said yes to a project, then got the training program and studied like crazy.
More clients came along. But one obstacle kept me from a better income.
Pricing.
I didn't want to price too low and leave money on the table. And I didn't want to price too high and lose the contract. It all came to a head with a prospect in California. I got out all my books and created a fee schedule. I quoted $3,000 for the job.
They accepted it. (It took a while to start breathing again!)
The other obstacle was writing for anyone. I tried that at first. $5 an assignment, remember?
So I sat down and assessed my situation. And I realized industrial B2B manufacturing fit best.
I've been a part of that niche for 30+ years.
And they have deep pockets.
Starting to run
The clients I get now are dream clients. In fact, a heavy hitter in the electrical device manufacturing field signed me last week.
The secret to success?
Learn to crawl, then walk, then run. It took me some time. But now that I've learned to run … the leap to the full writer's life isn't far away.
Not far away at all.

The Professional Writers' Alliance
At last, a professional organization that caters to the needs of direct-response industry writers. Find out how membership can change the course of your career. Learn More »

Published: April 19, 2016