How Much Should I Charge? The Industry Expert's Answer May Surprise You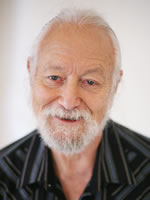 Will Newman
The most frequent questions I get from members are about finding clients. The second most frequent: How much do I charge?
So today, we're in for a delightful treat. I recently interviewed Ilise Benun about your very real pricing concerns. While Ilise's name may not be as familiar to you as those of the top copywriters', she's regarded as the industry expert on pricing and self-promotion.
I know you'll enjoy Ilise's interview. Her wit and passion easily came across in her words. As do essential strategies for building the writer's life.
Will Newman: Please tell us something about yourself that's not career-related.

Ilise Benun: My favorite things are reading, learning, and walking. I came kind of late to education and learning, so I've been filling in some holes in history and science and learning about the world around us. I love biographies. Right now I'm reading Ron Chernow's biography of George Washington.

I recently discovered walking tours. I'm a snowbird, spending winter in Savannah and the rest of the months in New Jersey. Savannah is a very historical town, so I've been taking walking tours everywhere because they combine my favorite activities.

Will: You describe yourself as a 'Marketing Mentor.' What is this and how you did you come to this career?

Ilise: I have a Spanish degree from Tufts University. I had two jobs out of school … one in the fashion industry, one in travel. I got fired from the second job. I was so angry, I vowed I'd never work for anyone ever again.

So, I've been self-employed for almost 30 years. My career sprang from an idea when I was fired: helping creative people get better organized. That quickly evolved into helping creatives promote themselves. I learned on the job helping people "get the word out" — something very basic and easy … but poses problems for creative people.

My career's evolved over the years. For the last 15, it's a consulting practice I call "Marketing Mentor." A mentor is someone who's been there ahead of you who can guide you along the way. Supportively, objectively, teaching what I know.

You can read my books. You can study. But with mentoring, I can provide exactly the information nuggets you need right now without having to find it on your own.

Will: You mention creative professionals. What do you mean by that?

Ilise: A creative is anyone who makes a living at a creative pursuit like copywriting and other kinds of writing, as well as all different types of design. This intermix of clients provides real benefit to them. They often collaborate, so I help them understand each other. Plus, I help connect them.

Will: Speaking of clients, do you only work with beginning writers?

Ilise: No, I work with beginners … with people in midcareer … with people who've been at it a long time who can't figure how to evolve when things change. I cover the spectrum and each level needs something different.

I also work with well-established creatives — copywriters like Bob Bly — for example. Most of these upper-echelon writers are trying to reach the status Bob enjoys.

Will: What do you feel are three crucial things copywriters — especially beginning copywriters — need to do to get their career moving?

Ilise: The first is find out and then focus on what the market needs. I see many people going out and saying, "I want to do this" and then try to find clients who need it. That sometimes can be successful.

But it's more successful to go out with your skills, with your knowledge, with your history, but look for what the market needs.

The second is build and cultivate relationships with people. I see a lot of people getting caught up with what their website says … or what their marketing materials say … working behind-the-scenes on their 'stuff.' This comes at the expense of connecting with real people who can give them work or connect them with others.

Third, you have to find 'your people' — the people who need what you offer. You have to find your 'sweet spot' especially. It could be an industry, niche, or sub-niche. But the idea is to go out looking for your people. You'll know when you find them.

Will: What are the two biggest mistakes copywriters make building their careers?

Ilise: The first mistake is passivity — the opposite of taking control and being proactive. People glorify the idea of 'word-of-mouth' and believe that's the best marketing tool. It's really just taking whatever comes along. Waiting for something and taking it … that's a big mistake.

The second mistake: I see people with wrong ideas about freelancing. For example, the idea there's a 'right way to price.' There's no right way to price. Pricing is not about guessing the right number. It's about having a conversation with clients. That's the biggest mistake about pricing … not wanting to be in that conversation. I go into that in great detail in my new AWAI program.

Will: You've always come across as very passionate about what you do. Why is that?

Ilise: My passion is rooted in what motivated me to go out on my own in the first place. That anger and that "I want to be in control."

That idea of controlling your life, controlling your work, controlling your time is what I'm passionate about … and what I want to share with others. Showing it's not all that difficult. You just have to learn some skills and adopt proactive attitudes.

I'm passionate about letting people know they can be in control of their lives.

Will: Any last things to share with our readers?

Ilise: There's no dearth of opportunities. You just have to go find them. If you're passive, waiting for word-of-mouth, you feel you must take every single offer that comes along. But if you have a marketing plan … and you're proactively doing everything you need to … then you can flub a pricing conversation, and it won't be the end of the world. That requires an attitude of "I can go find more." This is the heart of my AWAI program.
I look forward to seeing you tomorrow when we answer some questions a loyal Writer's Life member sent in … questions that fit perfectly with what Ilise has been talking about.
Until then, please comment below and let us know your thoughts.

AWAI's Simplest Guide to Pricing Copy Projects
AWAI's Simplest Guide to Pricing Copy Projects is the answer to your pricing questions. It is a simple guide for any copywriter who wants to quote, price, and negotiate fees like a professional. Learn More »

Published: April 11, 2016