How to Use the 3-S Rules for Copy Clarity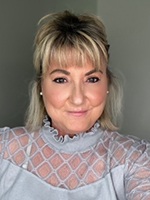 Sandy Franks
Millions of dollars at stake then (and now)
Even an idiot couldn't mess this up
How to use the 3-S Rules for clarity
Get your own essential business templates
When I started out in the direct-response industry over 28 years ago, email hadn't been invented yet. Heck, not even the World Wide Web, or what we know as the Internet — the very one Al Gore claims to have invented — was around.
Back then, it was a paper-based industry. And companies would spend millions of dollars annually sending direct mail sales letters to their prospects. The money was spent on copywriting, printing, lists, and postage (lots and lots on postage).
This meant that testing a new headline, offer, or even a new product could cost as much as $1 or more for each name you mailed. You never expected to recoup every dollar spent, but if you could get close to breakeven, like 80% close, you could celebrate your success by planning your next mailing. Or better known as, "striking while the iron was hot."
Since so much money was at stake, we had to invent ways to make sure everything went perfectly. Particularly because there was always one aspect of the mailing campaign that caused more headaches than aspirin could prevent.
I'm talking about the lettershop part of the process. I don't mean to offend anyone, but it was a running joke that people working in lettershop facilities weren't the sharpest knives in the drawer. Who could blame them either?
How long would it take before you became brain-dead watching machines stuff millions of letters into envelopes? Yet it had to be the right letter being stuffed into the right envelope. That's where most of the mistakes occurred. Test cells can have subtle differences and lettershop employees paid little attention to whether they were filling the stuffing machines with the right pieces. To help make sure they did it correctly, we created insertion instructions so clear, even an idiot could follow them.
When you want people to know what to do, it pays to be very clear.
Now, I'm going to give you three rules you can use to make sure the copy you write is so clear and concise, your prospect will respond in exactly the way you want. (I call these the 3-S Rules and you'll see why.)
Rule #1: Specific action
If you look through your Swipe Files or flip through AWAI's Hall of Fame book of winning controls, you'll see that in every good sales letter, there's a specific action identified. I'm not talking about the call-to-action like click here or place your order now.
I'm talking about a benefit that will happen to the prospect, such as "watch your belly fat melt like butter," or "you'll grow 10x richer with this stock."
See the difference? You're telling the prospect what will happen to him or her if they buy the product or service you are selling. Be specific, not vague.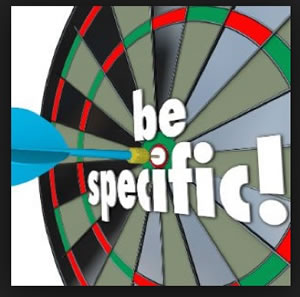 Rule #2: Specific time frame
Now that you've told the prospect what action (benefit) will happen, the next step is to tell them how long it will take for the action to occur.
"Watch your belly fat melt like butter in 21 days," or "you'll grow 10x richer in 90 days with this stock."
Your prospect wants and needs to know how long he or she has to wait for the benefit to kick in, so tell them.
Rule #3: Specific guarantee
One of the best ways to break down your prospect's resistance to buying the product or service you are selling in is offering a guarantee. The more specific you can make the guarantee, the better. A specific guarantee might be:
"Watch your belly fat melt like butter in 21 days. Or get every penny you paid back in 30 days."
"You'll grow 10x richer in 90 days with this stock or your money back in 90 days."
Here's my specific advice for today: Make sure the copy project you are working on now follows all three of these specific rules. Specific action. Specific time frame. Specific guarantee.

Essential Templates for Your Copywriting Business
Look like a copywriting pro right from the start with AWAI's Essential Templates toolkit, loaded with 16 easy-to-customize versions of the most-used business forms for writers. Learn More »

Published: April 4, 2016