Making a Lot of Money Does Not Make You Wealthy! Mark Ford Reveals His Secret of True Wealth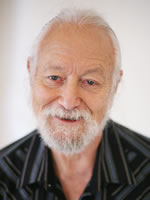 Will Newman
I have a real treat today. I get to introduce you to a true superstar of copywriting and marketing … Mark Ford.
Mark is the guiding light behind the launch of AWAI. He's universally recognized by Master Copywriters as not just a master himself but as an expert on the "how and why" of successful copywriting.
I recently got to sit down and talk with Mark. We talked about a number of things including the origin of AWAI.
But Mark's words were more than a backward look at AWAI history. He used this story to tell us his secret for accumulating wealth. And it's not solely by writing successful copy … although copywriting plays into his strategy.
But Mark tells his story much better than I can …
Will Newman: Thank you, Mark, for meeting with me today.

Over the years, I've heard rumors AWAI started from a conversation you had with Don Mahoney and Paul Hollingshead. Can you tell us about that?

Mark Ford: Thanks, Will. And yes, that's right. Don was a childhood friend. When we were about 45, we reconnected. He was working as a carpenter at the time. He was burned out and ready to do something new.

Don was always a great talker. I knew he'd be a great copywriter with the right mentoring. So I invited him to come to Baltimore and join a project Bill Bonner and I had just initiated: an informal school to teach the art and science of writing copy. Bill and I had both written dozens of successful packages by that time. We had different approaches, but we shared an interest in teaching what we knew. So we selected about a half dozen people. I can't remember what the criteria were for selection. They were all young men as I remember, with one exception: Don.

The program was hard work. Bill and I were demanding. And inconsistent, because we hadn't figured out what we knew. And we each knew different things. But we kept at it – the two of us and the young guys and Don – and made progress. Out of that initial group all but one, I think, completed the program and went on to have successful careers. John Forde was one of them. So was Addison Wiggins.

Don had the worst experience. Not only was he the oldest dog in the pack, he had the misfortune of living with me. I had at that time a two-bedroom apartment overlooking the harbor. One bedroom was free. That was Don's. Every night I worked with him on his copy. Since I had brought him in, I didn't want him to fail. I was ruthless. He survived it. But after six months that part of the program was over.

The next step was to work as an apprentice for Agora. Don was invited. He chose to go freelance instead. I remember thinking he wasn't ready yet. I encouraged him to stay on for another six months, but he wouldn't. I suppose he was sick and tired of those late night sessions with me.

Don moved to Florida and began his work there. He got jobs from Agora and Agora's competitors. This kept us in touch. For the first months, I worried he had left the nest too soon, but he proved me wrong. His capacity for work was enormous. And he was smart enough to know that 80% of the job of a good copywriter is research. His early packages weren't elegant, but they were immensely detailed and strong in proof. They worked. His compensation grew. Within a year he was making six figures.

One day, over coffee, he told me he had met this guy who was working in a supermarket. He was a very bright guy, and Don had offered to introduce him to the copywriting world. He asked me to help, and I was happy to. I think we imagined we might develop a team of copywriters that would work as our slaves. That never materialized. But this guy turned out to be a natural. His name was Paul Hollingshead.

Flash forward two or three years. Both of them were making well over a quarter million dollars a year. They had bachelor pads, cool cars, all sorts of gadgets and gizmos. They were living good, and they knew it. One day we met for lunch to catch up. They told me about all the cool things they were buying. I was happy for them, and I told them so. I also told them it was clear to me they were never going to be rich.

"Never going to be?" Don said. "We're rich already!"

Paul agreed.

I explained that having a nice apartment, new cars, and lots of toys doesn't make one rich. And neither does having a huge income. "To be rich you have to have stored value," I told them. (I knew they hadn't heard that particular term before. I used it as bait.)

I explained that what they had accomplished – yearly incomes that put them solidly in the top one percent – was a very big help in acquiring wealth. But that unless they began to save and invest a significant percentage of that (not 5% or 10% but 25% or 30%), they would never acquire enough to quit working when and if they wanted to.

"I don't think I'll ever tire of working like this," Paul said.

"I hope you won't," I told him. "But you might. And in any case, wouldn't it be great to know that you could stop working if you wanted to?"

They agreed. And that gave them the opportunity to lay out my plan – a plan I'd already been devising – to make them rich.

Will: That's very interesting, Mark. I'm sure our readers will want to know more about the difference between making good money and building wealth. Could you elaborate?

Mark: My plan was simple, but I had faith in it because it was the very plan I had developed over the years. Like them, I first boosted my income by learning how to write copy. But perhaps because I was already married with children by then, I began to save and invest the lion's share of my income from day one. I made lots of mistakes and learned a great deal about wealth building along the way. But by the time I presented Don and Paul with my plan, I was a deca-millionaire. I had ideas. I wanted to share with them.

The first step was getting them to adopt what I call a wealthy mind set. To understand what wealth is and what it is not. To change the way you think about working, and saving and spending. To replace wealth-deprecating habits with others that build wealth.

The next step was a system for diverting a good percentage of their income into a number of buckets – I call them golden buckets. One is for spending. Another is for investing. And a third is what I call a start-over fund – money you might need one day if everything fell apart.

And the third step was selecting the right investments – not the typical stock and bond recommendations you might get from a financial planner, but safe investments that are safer than conventional stocks and more productive than conventional bonds.

Will: Was one of those AWAI?

Mark: Right. That's what led to the creation of AWAI. Of all the hundreds of investment opportunities out there, there are only a half dozen I trusted. And of those my favorite was direct investments in income-producing entrepreneurial businesses.

Will: Why is that?

Mark: I could spend an hour talking about just that, but the short answer is that income-producing entrepreneurial businesses give you every advantage you want as an investor.

First and most importantly, they give you cash flow right off the bat. Cash flow gives you time and capital to test different marketing strategies until you can find one that works. And after you find that you can safely hire other people to run the business, which allows you to grow the business without spending a lot of extra time on it. The business grows without your direct involvement.

This is very different from the business of being a copywriter. You get cash flow like you do as a copywriter, but you also get equity appreciation. That means making money while you sleep.

Will: Income and appreciation? Sounds good to me.

Mark: Paul and Don liked the idea, too. And so it didn't surprise me terribly that a month later they asked for a meeting and told me their idea was a business that would teach other people the skill of writing copy. Since there was then, and still is now, a huge unfilled demand for good copywriters, I agreed it was a good idea.

Will: So that was the birth of the idea of AWAI. How were Katie and Rebecca involved?

Mark: Since Paul and Don were working full time as copywriters, it was obvious they would need help to start a side business. I had worked with Katie for many years by that time and knew she was a superstar. They liked the idea and so we formed AWAI: Don, Paul and Katie, with me acting as a consultant. Rebecca came in later and distinguished herself as a superstar, too. That rounded out the team nicely.

Will: How has it all worked out?

Mark: Well, I can tell you two things. AWAI is a substantial business that has made all of its shareholders a lot of money over the years. Its equity value now is many millions of dollars – enough to retire on, if they wanted. The other thing is this business provides great value for its customers. I'm very proud to have played a small part in it.

Will: So it worked?

Mark: Yes, it worked well for Don and Paul. And this approach to wealth building will work for anyone earning a living as a copywriter.

Will: So what I'm hearing our readers need to look seriously at wealth building strategies. We're going to run a series of your articles over the coming months about those strategies. But for now, many of our readers are just now taking – or considering taking – the first steps toward the writer's life, learning essential copywriting skills. Is it too early in their careers at this stage to begin using your wealth building strategies?

Mark: Not at all. Remember, creating and growing an entrepreneurial business is just a small part of my approach to building wealth. The other parts – some of which I've mentioned – will benefit copywriters even if they've never written a single word of copy.

Will: Thank you, Mark. Even though you're going into much greater detail about your wealth building secrets in your articles, what sort of things might our readers want to learn right now?

Mark: There are essentially three – maybe four – fundamental skills needed to acquire wealth. One of them is selling – the skill of creating a sales message that works.

Another is marketing – the skill of finding the place to sell your message profitably.

The third is managing profits – the skill of managing business protocols and managing people.

AWAI students are already learning the skill of selling. This puts them way ahead of most of the population of wealth seekers. Having knowledge of selling gives you a foot up in learning marketing. And managing profits – that is something very basic that anyone serious about acquiring wealth can learn.

The point is that AWAI students have a significant advantage they should capitalize on so they can be sure that their wealth will grow as their income does.

I'm hoping the essays I'll be contributing will be helpful in helping them achieve that goal.

Will: You make a clear distinction between generating income and building wealth. You have done well in both areas. I know you well enough that wealth for you is not about showing off. It goes deeper. How do you feel being a wealthy person has benefited you on that deeper level?

Mark: Building wealth gives you confidence, and it gives you security. Confidence comes from experience. When you have created wealth over and over, you are confident you can do it again. This gives you a sense of security that, although you can't control the larger events of life, you can rebuild your wealth if you ever need to.

Wealth also gives you the privilege of being able to work less for money and more for love. Spending more of your time doing whatever you want. That's something everyone, even a copywriter who loves copywriting, can appreciate.

Will: I know many of our readers will take your words to heart, Mark. But I also know some might be saying something like "This is all well and good for people who started out wealthy or who have special skills. But I can't see it working for me." Are your strategies and secrets reserved for a few, special people? Or can anyone benefit from them?

Mark: I had no advantages when I started. I was broke. I knew nothing about money. And I knew no one who had any. Everything I teach is meant for people like I was back then.

Will: Thank you very much for your time, Mark. Before we part, is there anything you want to add?

Mark: I just want to repeat that I'm happy to be able to share what I know with AWAI writers. I suspect many of them are in the same position Don and Paul were when they began – building their income but not necessarily thinking about all the other factors in building wealth. My essays will be tailor made for copywriters – aspiring and working. I'm excited that I'll be able to help many of them acquire wealth.

The Professional Writers' Alliance
At last, a professional organization that caters to the needs of direct-response industry writers. Find out how membership can change the course of your career. Learn More »

Published: April 5, 2016