Self-Study with Your Brain Firing on All Cylinders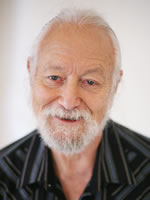 Will Newman
Several weeks ago, we talked about the opportunities Business-to-Business copywriting offered both new and veteran copywriters. At that time, quite a few readers told me they were considering B2B as a career.
One particular comment struck home for me. Maria said how eager she was to enter this exciting, new (for her) field. She also had a question: How to get started?
I'm sure my answer resonated with many of our readers: Learn the foundational secrets and strategies so you can become competent and confident.
This exchange got me thinking about you. I have so much respect for you. You're taking control. You're claiming the writer's life by studying what needs to be studied. (In Maria's case, Steve Slaunwhite's B2B program.)
You see, I can remember back 20 years when I decided to change careers. There was no AWAI in those days … and no real training materials for learning the secrets of copywriting. Even with a mentor, I felt very much alone. I had no idea if what I was doing to teach myself did any good at all.
Studying on your own brings challenges … challenges I had to muddle through. But over the years — largely due to my association with AWAI and becoming the Circle of Success Master Instructor — I've learned basic secrets for boosting your self-study success.
And that's what I want to share with you today and tomorrow: the three most essential Self-Study Success Secrets. Today, though, we're only going to talk about the first one.
Self-Study Success Secret #1:
Harness as many learning pathways as possible …
This first success secret I should have realized when I began my quest to be a copywriter. I'd used it many times during the 25 years I taught severely disabled children. And I've used it when tutoring the "regular-ed kids" who've come to me when they needed an academic boost.
This secret is based on the reality that different people learn different ways. Some of us learn best by reading. Some by hearing. Some by taking notes. And some of us learn best by doing.
But there's more to this. Educational research shows that regardless of how you learn best, you increase your chances of success when you study using different methods.
Educational jargon calls this "harnessing differing learning modalities." (Leave it to educators to find a complicated way of saying something.) This really means when you use all the pathways into your brain, you learn faster and the material becomes easier to use.
AWAI programs — like Steve's B2B program — have this concept built into their structures. That's why, in addition to having you read the material, they also provide additional study aids like exercises and bonus webinars. These materials help you learn using different pathways into your brain.
So, as you're studying what you need to know to grab the writer's life, employ the first Self-Study Success Secret. Use as many different learning pathways as you can: Read. Listen. Watch. And take notes.
Tomorrow, we'll talk about our last two essential Self-Study Success Secrets. Until then, let me know how your quest for the writer's life is going. Which learning methods work best for you? Tell us by commenting below.

Modern B2B Copywriting
Learn everything you need to know to succeed as a B2B copywriter from marketing your services to writing copy and everything in between. Learn More »

Published: April 7, 2016