Someone Has to Take Advantage of This … Why Not You?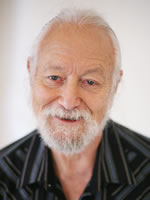 Will Newman
Welcome back. Today, we're going to continue looking at why I finally decided to stretch my horizons and become better grounded in web copy.
On Monday, I said web copywriting provides far more opportunities and pathways for businesses to promote themselves than direct mail.
Today, we'll look at a few of those opportunities. But first …
A quick look at the world I 'grew up' in …
When I began in this gig — and up until about 10 years ago — direct marketing centered around items mailed though the post office.
The #10 business envelope dominated formats. These were often stuffed with long-form sales letters and a number of 'gates' — add-on items like buckslips, lift notes, order devices, and other response-boosting items.
Savvy marketers experimented with magalogs, bookalogs, digests, and other formats that took long-form sales letters and tweaked them to look less like advertising.
In those days, copywriters wrote complete packages from start to finish with the help of designers and other professionals.
That was then, but …
So many more ways into the sale today …
Boy, has this changed. The same direct mail setup still exists, but the Internet provides new dimensions to direct marketing.
For example, as a web copywriter, you might be hired to write a series of emails to drive the reader to a company's website.
Those emails might be a direct sale. Or just as likely, they might not be direct. They might be an attempt to interest the reader in information or special offers such as free e-books, which only later lead to a sale.
If you're the writer of the email, you might write the landing page. Or you might not.
You might also be asked to write autoresponders — email messages sent to prospects who didn't respond to a previous email, urging them to look at the offer or go to the website. Autoresponders also target prospects who clicked through to an order page but didn't order.
As a 'content writer,' you could be writing any of these parts of a web campaign. (Content writer is a tricky title few people really understand. We'll talk about it on Friday.) Or you might be hired to write information pieces or special reports … or whatever's needed.
Traffic doesn't just get driven to the Web by emails. Space ads in newspapers and magazines, TV and radio ads, billboards, even direct mail … anyplace you see "Visit our website at www.whatever.com" means someone wrote that copy. And, of course, someone had to write the copy on the site the prospect visits.
Your takeaway …
I'm interested in learning more because I know fundraising clients can use all these marketing channels. In fact, I can't think of a single copywriting niche that doesn't use web copywriting.
That barely covers the opportunities offered to web copywriters. And if this seems a bit overwhelming, here's your takeaway: Web marketing takes many forms. Someone has to write every step along the way. That someone could be you.
Tomorrow, I'm going to tell you about some serendipity that dropped into my life the other day.
Until then, comment below and tell us what you're thinking.

The Professional Writers' Alliance
At last, a professional organization that caters to the needs of direct-response industry writers. Find out how membership can change the course of your career. Learn More »

Published: April 20, 2016