Why the Best Way to Negotiate Your Way to Success is Using Leverage. Here's How "A-list" Copywriters Get High Fees.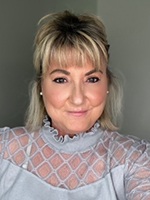 Sandy Franks
You don't know until you ask
Leverage: The secret weapon to getting what you want
Eliminating a marketer's pain point
Let an expert help you properly price your writing fees?
I have a confession to make. I used to be nervous talking fees with "A-list" copywriters. I assumed there was no room to negotiate different terms.
After all, we're talking top copywriters … the ones demanding at least $25,000 in flat fees, with royalties that ranged from $.02 per name mailed up to $.04 … even $.05.
Oftentimes, it's hard to get on their schedules because they're booked well in advance … sometimes up to six months in advance.
There was one copywriter in particular I wanted to hire to write a promotion for an expensive financial trading service. At the time, he was one of the few copywriters who had experience writing a Video Sales Letter (VSL).
VSLs were just starting to get recognized by marketers and publishers as a new format for direct-response sales letters. Until they became the control format, many companies were sending their online letters in HTML format. Fast-forward to now and who doesn't know what a VSL is or the difference it makes in response?
But at that point, not only did this copywriter have experience writing VSLs, he also had several controls already.
After exchanging a few introductory emails, it was time to talk pricing. This copywriter was getting $25,000 in flat fees and 5% of net sales. Plus, I'd have to wait six months before he could start on the project. And to secure a spot on his schedule, I would have to put down a deposit of $10,000.
Now, some people would say this is a no-brainer deal, especially if the copywriter was good at producing controls. I would normally agree, except that his copywriting experience was mostly in the information market. He had only written VSLs for two other financial publishers.
And his limited experience in the financial industry put most of the risk on my shoulders, not his. Meaning, if I paid his established pricing and the VSL didn't work, I'd be out a lot of money with little to show for it. And this doesn't even count the "opportunity cost" of using him instead of more experienced financial writers.
So I did the unexpected. I asked him if he was open to negotiating his fees and terms. I was willing to pay him $15,000 as a flat fee (the most I paid freelancers) and his 5% of net sales.
If the VSL hit a similar amount in sales to what I would normally expect a trading service to produce, I would not only pay him $10,000 immediately so he would get his entire "customary" up-front flat fee, but I'd be willing to shell out bonus money.
Not just one bonus payout, but if the VSL generated even higher revenues than expected, he'd get a second bonus and potentially a third one. To my surprise and delight, he took the deal.
Now, why would he say yes? The answer is leverage. I knew he wanted the opportunity to write not just for me, but also for other financial divisions of the publishing firm I worked at, which dominated the industry (and still does). In other words, I was the "foot-in-the-door" and I used that to my advantage.
We signed the deal. Six months later, just as agreed, he sent me his VSL sales copy. I emailed it to my list. The results? He got paid his $10,000 and his second bonus, but not the third one.
What's your takeaway from this? If you've been trying to break into a new niche or just want to get your foot in the door, sometimes it pays to negotiate your way in.
You see, while it may seem as if companies have unlimited funds for marketing, they don't. Marketers and publishers who hire copywriters are under pressure to show results. Let's call it their pain point. If you can eliminate or help them over it, you become the preferred copywriter.
Also remember, thinking long-term and not short-term can make a huge difference in your career.
And the copywriter I just told you about? Well, he got rich in other ways. I referred him to other financial publishing companies who were looking for VSL copywriters who did three things: (1) had experience writing financial copy, (2) met their deadlines, and (3) are great to work with.
That's a pretty good deal.

The Professional Writers' Alliance
At last, a professional organization that caters to the needs of direct-response industry writers. Find out how membership can change the course of your career. Learn More »

Published: April 11, 2016