Why the Product You're Selling Should be its Own Best Salesman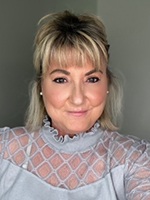 Sandy Franks
Curious to a fault
Good ideas that only deep research yields
Be the first to give prospects a behind-the-scenes look
Follow in the footsteps of legends
Raise your hand if you've heard this expression: Copywriters are "curious to a fault." Being curious might come naturally to some writers. But I suspect it comes from learning to love research.
Every copywriter I've worked with, that is every good copywriter, spent an enormous amount of his or her time on research. It's through research that they uncovered the best ideas to use in their copy.
I'll be honest. Sometimes the copywriter gained so much "behind-the-scenes" knowledge about the product, not even the marketing team or the editor could keep up. It was embarrassing.
Fortunately, it was easy to erase those moments of embarrassment when the sales copy they wrote brought in a ton of new customers.
This deep, behind-the-scenes research isn't new. We can thank Claude Hopkins, a pioneer of copywriting, for showing us how to use it. You see, through years of experience and lots of trial and error, Claude figured out that showcasing a little-known benefit of a product could make your copy stand out from the competition, especially if you are the first one to do it.
And the only way to find those little-known benefits worth showcasing was with deep research. He did this brilliantly with copy he created for Schlitz beer.
Back in 1902, Schlitz was the number five brand in the American beer market. The company sold its beer as "pure beer."
Now at first glance, sounds interesting to call beer pure, right? But Claude pointed out the reason the company wasn't selling more beer is because very few people knew what "pure beer" meant.
Not even he was sure what it meant. So he decided visiting the brewing facility was the best way to find out more. This was his form of research.
During the tour, he took notes on all the interesting aspects of the company's process. Keep in mind, the process Schlitz used was not unique. All the other beer manufacturers made beer the same way.
But, Claude found the details fascinating. Details such as:
Artesian wells 4,000-feet deep supplied water to the plant, which guaranteed its purity.
Impurities were removed from the brewed liquid with special wood pulp filters.
Air-filtered rooms kept the beer cooled without impurities.
Pumps and pipes were cleaned twice daily to avoid contamination.
The glass beer bottles were steam cleaned four times before being used.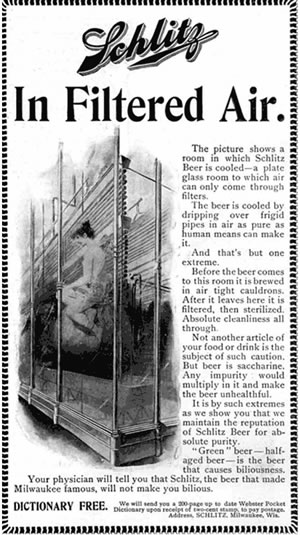 Claude wondered why the company didn't tell people about all these things they did to make their beer so pure. Their answer: It wasn't important because every brewery made beer the same way.
"But others haven't told this story," was his reply. When Claude created Schlitz's new ad campaign, he showcased these behind-the-scenes details and their benefits.
The ads he created for Schlitz Beer tied them for first place in the market.
Now you might be wondering why I'm showcasing a 100-year-old copy technique.
The answer is simple. Claude Hopkins' wisdom on copywriting is timeless.
For example, Apple is using this same technique today. In an online sales video for their MacBook Pro laptop, an executive describes how the body of each laptop is carved from a single sheet of metal.
How can you use this tactic for your upcoming copy project? Start by listing the main benefits of the product.
Then ask yourself if prospects would be impressed if they could see the work that went into creating the product or service? Even if a technique is commonplace or boring to you, it may still be impressive to your prospects.
Bring the process to life by telling a story. For example, feature the people who work on the product and show their passion. Perhaps you've noticed the brand Honey Bunches of Oats using this technique in their ads lately? They're showcasing a series of enthusiastic cereal makers at work on the assembly line.
Your takeaway for today: Following in the footsteps of legends such as Claude Hopkins will help get you "A-list" status as a copywriter.

The Professional Writers' Alliance
At last, a professional organization that caters to the needs of direct-response industry writers. Find out how membership can change the course of your career. Learn More »

Published: April 25, 2016