Why Retainer Deals Are the Holy Grail of Freelancing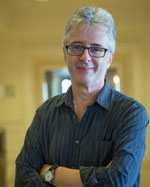 Nick Usborne
One of the stresses we face as freelancers is the relentless pressure to seek out new clients and projects, week after week, month after month.
We need that steady flow of new work. Even one slow month can play havoc with a freelancer's income and cash flow.
I'm not saying it isn't great when we pick up a big, one-time project. Maybe we're asked to write a sales page, or some web content pages, or a series of emails. But once the project is completed, we're faced with having to go out and find the next job. And the next.
Having part of our minds always worried about where the next job is coming from adds a lot of stress to our lives.
This is why retainer deals are so attractive.
A retainer deal is when a client pays you a fixed fee every month, like clockwork. You promise to deliver a certain amount of work each month, and they send you a check or make a direct deposit.
Landing one retainer deal is great.
But when all your clients are on retainer … well, that's just heavenly. You know how much money is coming in each month. And you know it will be the same next month, and the month after that. And so on.
Historically, it's been pretty hard for freelancers to get retainer deals. Most clients like to deal with writers project by project.
Until the arrival of social media marketing.
As a social media writer and marketer, you're entering an arena where retainer deals are the norm. You don't have to ask for them or beg for them. It's just the way things work.
Why? Because when a company becomes active on social media, they are making a commitment to their audience. They have to "be there" and be active every day … for the next week, the next month, and the next few years.
In other words, when you pick up a gig to write a company's social media, you have …
A project that never ends
Let me give you an example of how this might play out …
Let's say you are asked to work on a company's Facebook and Twitter feeds. They want you to write the updates and tweets, and respond to comments and questions from their followers and friends.
Typically, you'd charge your client between $1,500 and $2,500 a month to write two or three different social media platforms. Let's split the difference and say the deal is $2,000.
This isn't for creating their Facebook or Twitter pages. That's a separate fee. This sum is for writing their tweets, updates, and posts across those different platforms.
You don't need to be massively experienced to do this. You just have to understand what your client is trying to achieve with social media, and then start tweeting and posting accordingly.
Let's assume you have one of these clients. That's $2,000 in your pocket each month, every month. $24,000 a year.
But it doesn't stop there
There's no way one client is going to take all your time. So you go out and get another social media client. And another.
Now you have three of these clients, all on retainer, for a total of $6,000 a month … or $72,000 a year. And you're still not fully booked.
That's a pretty good income. But what's even better is you can relax at the end of each day and sleep soundly at night. Your income is now predictable. You're getting the same amount coming in each month. No more wild ups and downs. No more worries.
And unless something goes horribly wrong, you'll hold onto your clients indefinitely.
Better still, the market for freelance social media writers is growing exponentially right now. Pretty much every company on the planet now understands they absolutely need to be active on social media.
And a large proportion of those companies don't have the resources, capacity, or experience in-house. So they look outside, for freelancers like you.
It doesn't get any better than this
Social media is growing, meaning the demand for writers is huge.
And pretty much every deal you make will be a retainer deal.
If I were just starting out as a freelancer myself, I'd definitely focus on landing a few social media retainer deals.
Even if you are already established and working in some other areas, two or three social media clients will even out your cash flow and boost your annual income.
For any writer who wants to build a stress-free and highly-profitable freelance business, this is an amazing opportunity.

How to Make Money as a Social Media Marketing Expert
Everything you need to know to become a social media marketing expert, as well as four different ways to make money using that expertise. Learn More »

Published: April 27, 2016